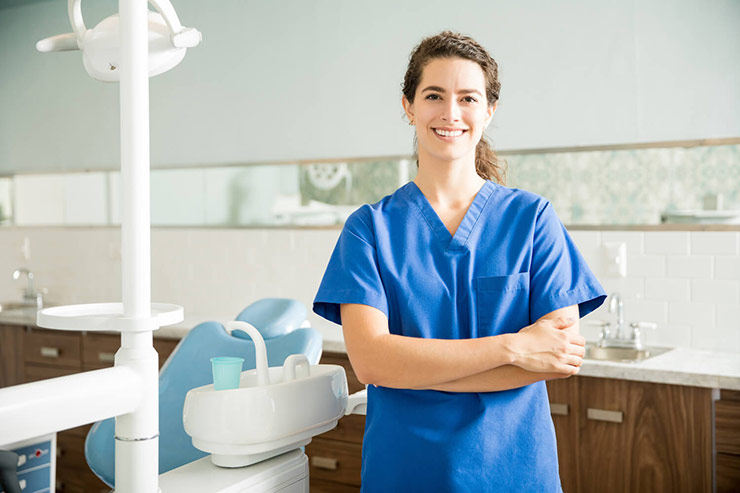 The New TruDenta
As part of the new TruDenta, we recently formed a strategic partnership with a national specialty medical group. This partnership allows us to offer a sleep program to the dental and orthodontic practices we work with, presenting several exciting opportunities for dentists and orthodontists — not to mention the patients they care for.
Along with providing the opportunity to receive medical insurance reimbursement and the ability to treat patients with debilitating sleep conditions, the program also provides oversight from a board-certified sleep physician. Wondering how working with a specialty physician can help support your dental or orthodontic practice? In this article, we cover some of the benefits of specialty physician oversight.
Supervising Your Patient Care
Specialty physicians can support your practice by providing direct medical oversight to supervise your patients. These physicians can provide telemedicine services or even face-to-face consults with patients, offering medical compliance and specialty medicine sign-off on everything you do in terms of treatment. Medical sleep evaluations and follow-ups in your office are performed by licensed physicians, which can make all the difference for patients who are unable to move forward without sign-off.
The specialty physicians aren't there to micromanage or tell you how to treat your patients. Rather, they know what types of offices they're associated with and believe what you're doing is important. They're there with the sole purpose of supporting your practice and helping you free patients from chronic pain associated with sleep disorders.
Adding Compliance and Credibility
In addition to supervising patients and assisting with treatment, specialty physicians help with compliance. They're with you through the entire process of treating patients and submitting for medical reimbursement, ensuring every step along the way is medically compliant.
In other words, because a physician oversees your care, you immediately gain credibility and decrease risk by ensuring that you're meeting regulatory guidelines. When a medical doctor agrees with your treatment approach, it gives you greater power within the system by creating a unified approach to patient care. This partnership can make all the difference between a claim approval or denial.
Broadening Your Scope of Treatment
By working with a specialty physician, you can expand your scope of treatment, creating a broader funnel that allows you to diagnose and treat more patients. Because so many patients struggle with sleep apnea and cone beam — the single biggest revenue sources — you can help more patients and grow your practice at the same time.
The support of a specialty physician also makes it easier to navigate the billing process. Therapy services are often denied because dental or orthodontic offices can't provide physical therapy; however, this can potentially be solved with the support of a specialty physician, depending on the state where you practice.
Changing Lives with TruDenta
Joining a medical specialty network makes it possible to grow your practice while truly changing lives for the better. Sounds like a win-win, right? Stop referring your patients out to seek relief elsewhere — instead, you can work alongside board-certified specialty physicians to treat patients suffering from debilitating sleep conditions.