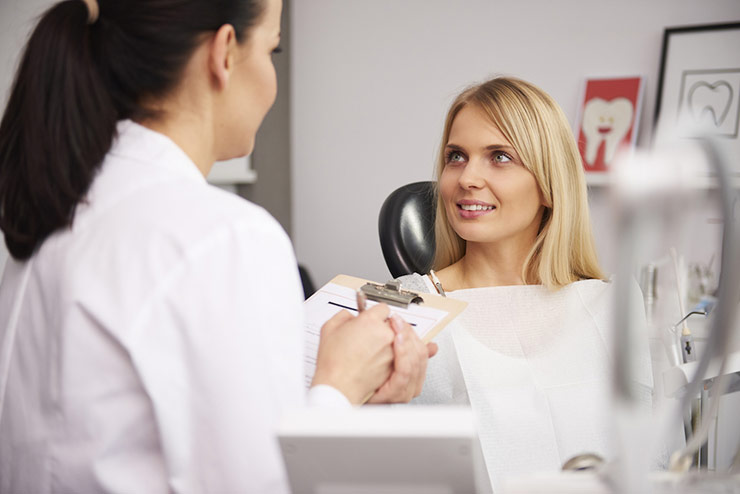 When it comes to medical reimbursement, documentation is necessary.
In order to be reimbursed for the time you spend with your patients, that time must be carefully documented — and it's absolutely critical that it's done correctly. Medical reimbursement documentation is always challenging, but it can be especially meticulous for dental practices.
From deciphering medical phrases to understanding SOAP (subjective, objective, assessment, and plan) notes, there are many intricacies for dental professionals to make sense of when submitting for medical reimbursement. Now, as part of the new TruDenta, providers have the opportunity to receive medical reimbursement for treating certain sleep conditions. We stress the following best practices to properly document dental services for medical reimbursement.
Learning to Document for Medical Billing
One of the most important things you can do to ensure you're properly documenting dental services for medical reimbursement is to think and act like a medical physician—which means adopting a different mindset than that of a dental physician. If you follow the process correctly, you can actually get paid for your time and maximize your reimbursement. By doing your research and learning the right way to document for medical billing, you can greatly improve your outcomes and help boost your bottom line.
Moving Slowly to Achieve Great Outcomes
In the world of medical billing, the key to achieving great outcomes is to move slowly but surely. When you're billing thorough medical insurance, you can't bill everything the same day because you won't have billable diagnostics on the first day of treatment.
The most important thing to remember is that if you didn't document it, it didn't happen. Make it a point to carefully take note of the patients you treat, as well as how you treat them.
Using the Right Medical Language
Another important aspect of medical billing for dental services is the language you use when submitting your reimbursement claims. It's essential that you use recognized and required words for the initial consultation, as well as the follow-up office visits. Consider what's included in SOAP notes, the most common documentation method used by physicians to add notes to patients' medical records. These notes allow doctors to speak in a universal language and in a format that's easy to understand, and it's essential that you do the same.
You can do this by sending a summary, along with your patient notes, when you pre-authorize your claim to the health plan. Don't mix dental speak with medical writing—if the information in the notes is too complex, you risk the insurer denying your claim. Instead, use medical language to describe what the patient complained about and what your action plan is for treatment. For example, "Mallampati classification" in the medical world is the same as "crowding" in dentistry.
Achieving the Maximum Reimbursement
As far as medical reimbursement is concerned, you shouldn't miss a service or a step. If you move slowly and make sure you're crossing your t's and dotting your i's, you will give yourself the best chance at achieving the maximum reimbursement. Make sure you're spending enough time with the patient because short visits are less likely to get reimbursed. Also, remember that reimbursement is not paid as a bulk payment; it's paid over time.
Now that you can access medical insurance reimbursement as a TruDenta practice, you may have questions about the process. If you're looking for answers to those questions, we offer a guide to medical reimbursement and a free consultation on maximizing reimbursement with our team.