Get to the root of your chronic migraines

At Plano Headache Care, we primarily focus on pain management for jaw-related headaches, migraines, and TMJ issues. If you are looking for compassionate yet skilled practitioners, our dental care team headed by Dr. Jodi Danna is here to help you get the care you need. Our priority is to deliver the highest quality mouth and jaw therapy to our patients in a comfortable and understanding setting. We primarily serve Plano, TX. and the surrounding area.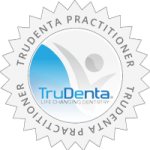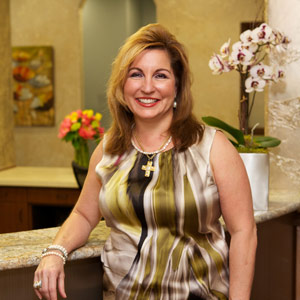 Dr. Jodi Danna
Dr. Jodi Danna graduated from Baylor College of Dentistry in 1995. She received her post-graduate degree in Cosmetics in 1996. She was awarded a Fellowship in the Academy of General Dentistry in July 2000. Dr. Danna was awarded Fellowship in the American College of Dentists in October 2013 and Fellowship in the International College of Dentists in November 2015.
She was recognized as one of the Top 100 Dentists in from 2006 through 2017 by the Consumer Research Council of America. Dr. Danna has been awarded the honor of Top 250 Dentists in Texas and she was named Super Dentist by Texas Monthly 2013 to 2017.
She is a member of the following professional organizations:
Dr. Danna was honored to be the Southwest Dental Conference Chair for 2017 and is the President of the Dallas County Dental Society for 2018-2019. She is also actively involved in the Texas Dental Association as Membership Chairman.
Dr. Danna is also very involved in the community. She is a sustaining member of the Junior League of Collin County and on the Board of Directors of several community organizations including National Charity League. She is also a Class 25 graduate of Leadership Plano, a community leadership development program. She continues her work with domestic violence victims providing emergent dental care for those in violent situations.
Dr. Danna and her husband have been married for 28 years and have two children. Mallory, 22, is currently a college senior. She is attending the University of Alabama. McKenna, 19, is a college sophomore at Texas Tech University.
5072 W Plano Pkwy #100 Plano, TX 75093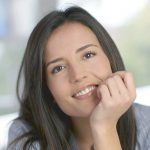 TruDenta Pain Relief: Life Changing Dentistry Derived from sports medicine, TruDenta uses a series of…

Lifestyle Modifications For Chronic Migraine Sufferers There's no quick and easy migraine cure, but there…

An Introduction To Rebound Headaches It's no fun to wake up with headaches — learn…

Migraine Diary Know your headaches and get closer to finding the source of your head…