Get to the root of your chronic migraines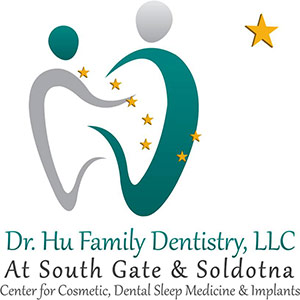 At Soldotna Headache Center, we primarily focus on pain management for jaw-related headaches, migraines, and TMJ issues. If you are looking for compassionate yet skilled practitioners, our dental care team headed by Dr. Jerry Hu is here to help you get the care you need. Our priority is to deliver the highest quality mouth and jaw therapy to our patients in a comfortable and understanding setting. We primarily serve Soldotna, AK and the surrounding area.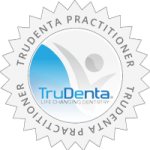 Dr. Jerry Hu
Dr. Jerry Hu, DDS, grew up in Soldotna, Alaska, the heart of the Kenai Peninsula and home of the world record King Salmon. He graduated from Soldotna high School in 1991, earning abundant local, state and national scholarships and was also admitted to a very competitive dual-degree program, called the "Preferred Admissions Program" at the University of Michigan in Ann Arbor. He knew he wanted to become a dentist ever since middle school, and being admitted to this vigorous program, he was able to attain both his bachelor's and doctorate degree at age 24. While at Michigan Dental School, Dr. Hu earned research recognition and awards, for his study, "Searching for practical methods to monitor Streptococcus mutans levels" under Dr. Walter J. Loesche, former President of the International Academy of Dental Research (IADR) and American Academy of Dental Research (AADR).
Dr. Hu is married to "Sharon" Yi Hui Hu and they have three children together, Walter T. Hu, William S. Hu, and Warren A. Hu. Sharon is from Taiwan, and loves the Kenai Peninsula. This community has embraced her, and she loves being an Alaskan. Dr. Hu is a true Alaskan at heart. He loves everything about Alaska, from hiking the mountains and fishing the rivers, to biking the great outdoors and participating in winter sporting events. Dr. Hu has also obtained his black belt in Karate from Okamotos (Jinen Ryu style Karate). As Dr. Hu feels his identity is "Alaskan", he returned home right after graduation to practice dentistry in 1998, taking over a locally well known and highly respected practice-- that of Dr. Calvin Fair's. Currently, Dr. Hu is dedicated to providing exceptional dentistry in Anchorage and Soldotna.
Over the years, Dr. Hu has attained extensive training at the American Academy of Implant Dentistry, American Academy of Dental Sleep Medicine, International Congress of Oral Implantologists, American Academy of Cosmetic Dentistry, and at the prestigious Las Vegas Institute for Advanced Dental Studies (LVI). He has earned many Fellowships and Masterships (see credentials) and Board certified Diplomates, has published numerous peer reviewed articles (Multiple times in Journal of Cosmetic Dentistry (JCD) and Journal of Dental Sleep Medicine (JDSM), Dental Sleep Practice (DSP), and several others...) with his clinical research in cosmetic dentistry and dental sleep apnea treatment. In 2017, he became the first full time dentist in Alaska to earn Board certification for Dental Sleep Medicine as a Diplomate of the American Board of Dental Sleep Medicine, then later, he became the first Triple Boarded dentist in Alaska with Diplomates from ABDSM, ASBA, and ACSDD. He currently is working on a patent for dental sleep medicine. He also has been lecturing over the years at national conferences from Arizona to Texas, Hawaii to Seattle, & California to New York. Internationally, he lectured in Malaysia, Hong Kong, and Canada. He thoroughly enjoys changing the lives of his clients through new smiles-- designed and fashioned by nationally recognized and award winning MACVEENERS MACStudio team. He is the only multi-National award winning dentist (Grand Prize) for MAC MODEL Search by MACSTUDIO. In addition to applying both artistic and scientific principles to his work, his profound passion is to help make life changing dentistry. Dr. Hu has also been invited to speak at future conferences. With many published articles in dental publications pertaining to cosmetic dentistry and dental sleep medicine, Dr. Hu is also currently continuing his clinical research in those fields.
125 N Binkley St, Soldotna, AK 99669, USA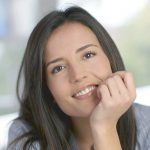 TruDenta Pain Relief: Life Changing Dentistry Derived from sports medicine, TruDenta uses a series of…

Lifestyle Modifications For Chronic Migraine Sufferers There's no quick and easy migraine cure, but there…

An Introduction To Rebound Headaches It's no fun to wake up with headaches — learn…

Migraine Diary Know your headaches and get closer to finding the source of your head…