Precision headache & migraine diagnosis
When chronic migraines or headaches aren't responding to treatment, they deserve a closer look.
TruDenta certified doctors use the latest diagnostic technology to closely examine the musculoskeletal system of the head, neck, and jaw to find any signs of the inflammation and tension that can lead to chronic headaches or migraines.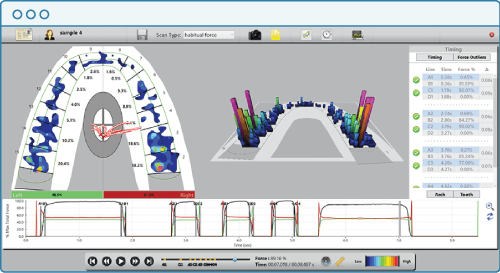 How the diagnosis process works
Our diagnostic approach includes the delicate nerves and ligaments that run through the head and jaw—strong or repetitive forces (like a car accident or misaligned teeth) can often throw the whole system out of balance.
And just like an old sports injury or bad back, over time the imbalanced area can radiate pain to the surrounding tissue, often causing chronic migraine-like symptoms.
Lasting headache & migraine treatment
If the examination process indicates headaches that are being caused by imbalances in the the way force is distributed, TruDenta can help.
All TruDenta doctors have years of experience working with the delicate musculature of the jaw, neck, and head as dental professionals — a perfect background to implement TruDenta's process of progressive rehabilitation and physical therapy.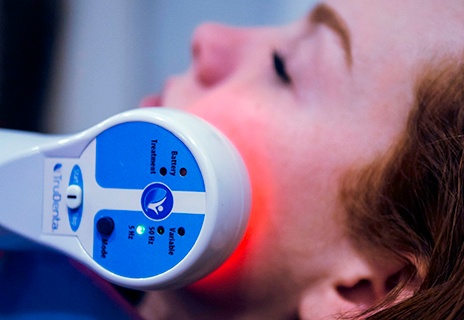 How the treatment process works
Each treatment plan is tailored to address the individual patient's symptoms, and includes the use of several FDA-cleared, painless technologies, including ultrasound, low-level photobiomodulation, microcurrent, and manual muscle therapy.
Different symptoms require from one to twelve treatments, each one hour long and completed weekly.