Get to the root of your chronic migraines

When individuals and families in and around Apple Valley, Minnesota are looking for a dentist who delivers the latest dental care techniques and technology in a friendly, welcoming environment, they need to look no further than Brite Smiles Dental Care.
The team, led by Dennis Simmons, DDS, focuses on providing an all-around approach to dental health, from educating their patients on how to maintain excellent oral hygiene at home to performing complex dental procedures if needed.
Oral health education is key for the team. That's why they proudly offer free consultations and free second opinions to ensure their patients fully understand each treatment recommendation. Brite Smiles Dental Care offers a wide range of restorative and general dentistry services, such as extractions, implants, and sealants, and cosmetic dentistry procedures, such as veneers, crowns, and teeth whitening––but that's not all they do.
From cleanings to fillings and implants, the attentive team is more than happy to talk you through their complete range of service options and technology. Brite Smiles Dental Care take great care to deliver as comfortable and pain-free dental care as possible. You can look forward to a winning smile with every visit. The practice also accepts most dental insurances and has convenient hours. CallBrite Smiles Dental Care today or schedule an appointment on their website anytime.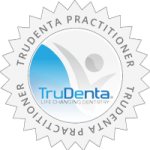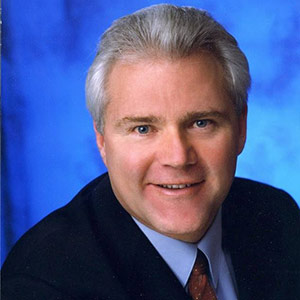 Dr. Dennis Simmons
With his 45 years' experience in comprehensive dentistry, patients know they're in safe hands with Dennis Simmons, DDS, of Brite Smiles Dental Care in Apple Valley, Minnesota.
Dr. Simmons did his undergraduate at Hamline University after graduating from Burnsville High School. He was interested in being a dentist at a very young age because he liked the "tools" the dentist had. He graduated from the University of Minnesota School of Dentistry in 1976, with a Class Honor in prosthetics. Following graduation, he did a three-year internship in periodontics.
His first practice was in Chaska, Minnesota. He followed that by opening a practice in Burnsville. As the owner of Brite Smiles Dental Care he continues his passion for dentistry, to ensure his patients continue to enjoy healthy smiles for years to come.
Dr. Simmons has had a strong commitment to learning throughout his career. He has completed an additional 2,500 plus hours in advanced training in all aspects of dental care. He has advanced training in occlusion, surgery, endodontic, periodontics, cosmetic and reconstructive dentistry, TMD and TMJ disorders and implantology placement and restoration.
His extensive training and commitment to stay at the forefront of dental innovation have helped him to earn the status of Diplomate from the International Congress of Oral Implantology. This status puts him in the elite among dentists in Minnesota, the Apple Valley, and the southern metro area.
He continues to focus on providing the highest quality of dental care. He is passionate about adopting the most advanced techniques in treatment to ensure that his patients have the optimal care they need to enjoy healthy smiles for a lifetime.
Dr. Simmons' professional memberships also include the Minnesota Dental Association, the American Dental Association, and the International Congress of Oral Implantology, and the American College of Oral Implantology.
Dr. Simmons enjoys traveling, motorcycle rides, flying airplanes, fly fishing and taking his wife camping out west in her Airstream.
8977 Hunters Way, Apple Valley, MN 55124, USA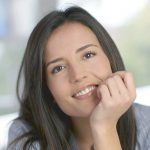 TruDenta Pain Relief: Life Changing Dentistry Derived from sports medicine, TruDenta uses a series of…

Lifestyle Modifications For Chronic Migraine Sufferers There's no quick and easy migraine cure, but there…

An Introduction To Rebound Headaches It's no fun to wake up with headaches — learn…

Migraine Diary Know your headaches and get closer to finding the source of your head…