Get to the root of your chronic migraines

At the Headache Center of Austin we primarily focus on pain management for jaw-related headaches, migraines, and TMJ issues. If you are looking for compassionate yet skilled practitioners, our dental care team headed by Dr. Thomas Gent is here to help you get the care you need. Our priority is to deliver the highest quality mouth and jaw therapy to our patients in a comfortable and understanding setting. We primarily serve Austin, TX and the surrounding area.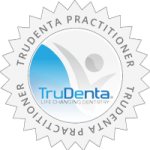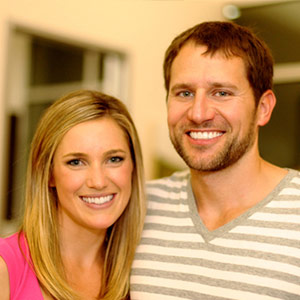 Dr. Thomas Gent
Dentistry is an amazing platform and opportunity to change people's lives. It is also a tremendous responsibility that is founded completely on trust, and I take that very seriously. I think very few professions provide so many different ways to profoundly affect people's health and well-being, not to mention their self-esteem. We have the ability to prevent and reverse oral disease, reduce the risk of serious health problems, and create a smile some patients have only dreamed of.
I am blessed to meet different people from all walks of life every day, which gives me lot of perspective on the community we share. Despite our different backgrounds and lifestyles, we share many of the common themes and struggles in our lives, as do our patients. We treat our patients as if they were family and want to make sure they have the opportunity to choose control over their health, well-being, and smile.
EDUCATION AND CONTINUING EDUCATION
Dentistry also entails a commitment to lifelong learning. Technology and treatment options are evolving rapidly, and it is impossible to maintain excellence without constant new training.
My patients deserve the best, so it is important that I am trained in the latest techniques, materials, and technology to provide my patients the healthiest, longest-lasting, predictable, and beautiful dental treatment available. Most recently, this has included advanced cosmetic and implant dentistry, CAD/CAM technology, Invisalign®, and biological dentistry.
PROFESSIONAL AFFILIATIONS
OUTSIDE THE OFFICE
I have a beautiful, sweet wife named Molly, four amazing children, and a Sheepadoodle named Tucker.
Spending time with my family is the most important thing in my life. We might be relaxing at home, going for a hike, working on our house, cooking a healthy meal from scratch, or even traveling. I love to stay fit so I might be working out or gone for a run, but being snuggled-up on the couch with my family to watch a movie is hard to beat!
IN THE COMMUNITY
I believe it is important that we give back to the community that blesses my staff and me every day. I love interacting with my team and the public outside our office walls. Being a dentist is just one part of who I am, and engaging in our community enriches my life and helps us all grow as individuals while building wide-reaching relationships. You never know whom you might meet and the friends you will make!
We are an annual sponsor of the Run for the Water, and have regularly sponsored local school sports teams. In addition, we regularly donate our services to patients in need. Most recently, we spent an entire day providing care to the African Children's Choir.
300 S. Lamar Blvd. Suite N, Austin, TX 78704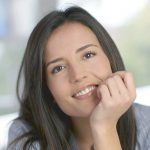 TruDenta Pain Relief: Life Changing Dentistry Derived from sports medicine, TruDenta uses a series of…

Lifestyle Modifications For Chronic Migraine Sufferers There's no quick and easy migraine cure, but there…

An Introduction To Rebound Headaches It's no fun to wake up with headaches — learn…

Migraine Diary Know your headaches and get closer to finding the source of your head…