Get to the root of your chronic migraines

At Deland Headache Center, we primarily focus on pain management for jaw-related headaches, migraines, and TMJ issues. If you are looking for compassionate yet skilled practitioners, our dental care team headed by Dr. Gerald Matt is here to help you get the care you need. Our priority is to deliver the highest quality mouth and jaw therapy to our patients in a comfortable and understanding setting. We primarily serve Bryn Mawr, PA and the surrounding area.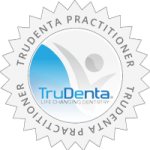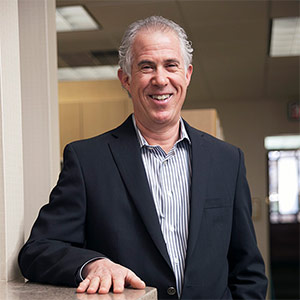 Dr. Jerald Matt
Dentistry has fulfilled for me numerous things that I am passionate about. I am most passionate about helping people stay healthy by helping people obtain, improve, and maintain their health and wellbeing. Equally important is the trust and confidence of long-term relationships that include sharing our life stories about family and growth.
It is a privilege and a pleasure to get to know our family of patients over significant portions of their lives. The thrill of seeing people we served as children start families of their own is extra special. This is always a real honor!
Dental health is an integral part of health and wellbeing. Healthy teeth, gums, and smiles support us physically and emotionally. The needs of the people we serve range from basic maintenance to reconstruction and everything in between. Seeing our patients successfully through the procedures they need is fulfilling and never taken for granted.
Education and Continuing Education
I graduated from University of Pennsylvania School of Dental Medicine in 1988. In May 2003, I was awarded the honor of "Distinguished Mentor" at the Kois Center for Continuing Dental Education. In June 2007, I earned the Fellowship Award from the Academy of General Dentistry (AGD). The Fellowship Award requires at least five hundred hours of continuing education, including peer-to-peer case presentations and rigorous testing of knowledge across all areas of dentistry. In August 2010, I was awarded Fellowship in the International Congress of Oral Implantologists. Less than five percent of general dentists nationwide achieve Fellowship in the AGD.
Currently I am pursuing Mastership in the Academy of General Dentistry. I remained committed to continuing education on a regular basis, including my work towards the Mastership Award from the Academy of General Dentistry. This requires that an annual commitment to various courses and professional development meetings each year.
Dental care benefits from many new developments in technology and health sciences research. The best way to provide our patients the highest standard of care is to be up to date with the newest techniques and materials. It is exciting to see how the advances in dentistry provide more predictable options for our patients' healthcare needs.
Community Involvement
Giving back to the broader community is a lifelong core value of mine. It is an important part of repairing the world and helping those in need. Our office participates in Donated Dental Services, which provides free dental care to those in need. Donated Dental Services partners us with dental labs and suppliers committed to doing the same. With my family and staff, we participate in community service programs by our schools, as well as professional and religious organizations.
Outside the Office
I am an avid road and mountain cyclist. I use my passion for community service by cycling for multiple fundraisers during the summer and fall. In the summer of 2011, I rode the French Alps for six straight days during the Tour de France. It was the trip of a lifetime. In July 2013, we rode the mountains of Northern Italy around Treviso Province. On our last day, we competed in the Pinarello Gran Fondo, one of Italy's legendary amateur bike races! During the school year, it is a full schedule attending my children's various sports activities. I was born and raised in upstate New York. After completing my undergraduate degree at George Washington University, I moved to the Philadelphia area in my early twenties. My wife, Nancy, and I raised our three children in Montgomery County. Our oldest son is an undergraduate at Drexel University studying business and engineering. Our daughter and youngest son are currently in high school. It is all going by very fast. I have lived here for almost 35 years! In addition to raising our children, Nancy is a licensed Real Estate professional with Prudential Fox and Roach. As a family we enjoy skiing, travel, hiking, and visiting family and friends.
776 W Lancaster Ave, Bryn Mawr, PA 19010, USA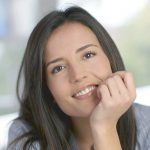 TruDenta Pain Relief: Life Changing Dentistry Derived from sports medicine, TruDenta uses a series of…

Lifestyle Modifications For Chronic Migraine Sufferers There's no quick and easy migraine cure, but there…

An Introduction To Rebound Headaches It's no fun to wake up with headaches — learn…

Migraine Diary Know your headaches and get closer to finding the source of your head…