Get to the root of your chronic migraines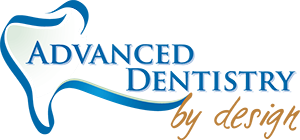 At Carson City Headache Center, we primarily focus on pain management for jaw-related headaches, migraines, and TMJ issues. If you are looking for compassionate yet skilled practitioners, our dental care team headed by Drs. Clint Euse  Kelly Euse, & Randy Wright are here to help you get the care you need. Our priority is to deliver the highest quality mouth and jaw therapy to our patients in a comfortable and understanding setting. We primarily serve Carson City, NV. and the surrounding area.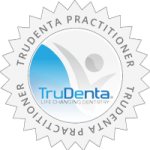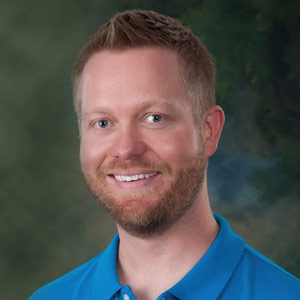 Dr. Clint Euse
Dr. Clint Euse is a native of Nevada, born and raised in Carson City. Dr. Euse completed his undergraduate studies at Gonzaga University and the University of Nevada Reno. He went on to get his Doctorate of Dental Surgery (D.D.S.) degree at Creighton University in Omaha, Nebraska. Dr. Euse met his wife Kelly in dental school, and they were married after graduation in 2004.
Following dental school, Dr. Euse had the opportunity to work in dental offices in Iowa and Utah before returning to Carson City. He loves being back in Northern Nevada.
Dr. Euse believes everyone should have the opportunity to feel confident and comfortable with their teeth, and have the smile of their dreams. He has spent hundreds of hours on continuing education and advanced training to provide procedures that better serve his patients.
Recently, Dr. Euse was inducted as a Fellow of the International Congress of Oral Implantologists after fulfilling extensive educational and patient care requirements. Additionally, he is a member of the Spear Institute Faculty Club based out of Scottsdale, Arizona. This faculty club is limited to 300 dentists nationwide, and provides advanced education in the area of cosmetic and complex restorative dentistry. Dr. Euse is also a founding member of the International Academy of Mini Dental Implants. This organization focuses on the use of Mini Dental Implants to help secure dentures and give denture-wearers the confidence and function back that is lost due to unstable dentures.
Dr. Clint Euse is passionate about helping people meet their goals for a healthy and beautiful smile. He knows every patient is different, and thus is focused on treating every person with individual care to meet their specific needs.
In addition, Dr. Euse has been a frequent guest on the "Ask the Doctor" Segment on News Channel 2 with Wendy Damonte to give insight into the latest dental procedures and technology.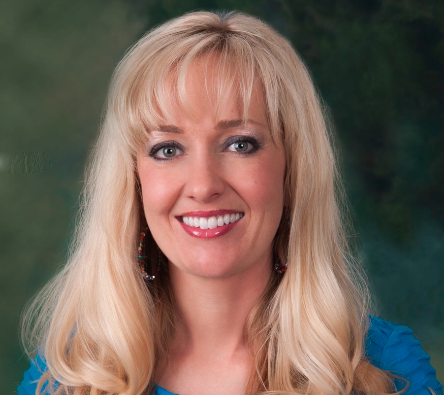 Dr. Kelly Euse
Dr. Kelly Euse is originally from Salt Lake City, Utah. Dr. Kelly completed her undergraduate studies at the University of Utah and went on to get her Doctorate of Dental Surgery (DDS) at Creighton University School of Dentistry in Omaha, Nebraska. While in dental school, Dr. Kelly met her husband, Clint, and they were married in 2004.
Following dental school, Dr. Kelly had the opportunity to work in West Jordan, Utah before moving to Nevada. While practicing in Utah, Dr. Kelly became passionate about the CEREC® CAD/CAM technology, which can make porcelain crowns, inlays, onlays, and veneers in one appointment. She loves being able to offer her patients same-day service with this advanced technology.
Additionally, Dr. Kelly is passionate about the oral-systemic health links. She believes that good oral health is vital to having an overall healthy body. She is excited to offer bacterial testing within the dental office and pinpoint the various pathogens present in the mouth that are linked to a number of systemic medical conditions. Dr. Kelly truly cares about the overall favorable health of her patients.
Dr. Kelly enjoys being able to provide dentistry to your entire family. She takes pride in teaching children the importance of brushing and flossing, which will help them to establish excellent oral hygiene habits. She loves taking the time to meet individually with each of her patients and discuss the various options that modern dentistry has to offer.
Dr. Kelly and her husband have two sons: Mason and Jackson. She enjoys spending time with her family (both in Nevada and Utah), exercising, cooking, reading, walking their dog, boating, and skiing. Dr. Kelly loves living in Nevada and calling it home.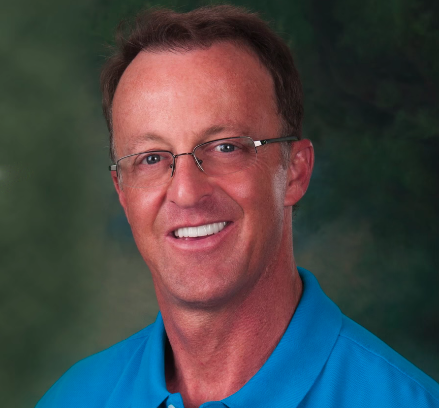 Dr. Randy Wright
Dr. Randy Wright was born and raised in Reno, Nevada. He attended the University of Nevada Reno, then the University of the Pacific in Stockton, until he completed his dental school requirements.
He was admitted into the University of the Pacific's dental program and received his dental degree in 1985. He worked as a dentist in Reno briefly before moving to Carson City in 1987, and has been here ever since.
Dr. Randy Wright regularly attends continuing education seminars, and is a member of The Seattle Study Club, as well as the Alpenglow Study Club locally. When Dr. Wright is not attending his son's baseball games, he is hiking, biking, or skiing with his family.
403 W. Nye Lane, Suite A, Carson City, NV 89706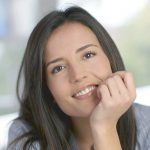 TruDenta Pain Relief: Life Changing Dentistry Derived from sports medicine, TruDenta uses a series of…

Lifestyle Modifications For Chronic Migraine Sufferers There's no quick and easy migraine cure, but there…

An Introduction To Rebound Headaches It's no fun to wake up with headaches — learn…

Migraine Diary Know your headaches and get closer to finding the source of your head…