Get to the root of your chronic migraines

At Edison Headache Center, we primarily focus on pain management for jaw-related headaches, migraines, and TMJ issues. If you are looking for compassionate yet skilled practitioners, our dental care team headed by Dr. Christopher Chung is here to help you get the care you need. Our priority is to deliver the highest quality mouth and jaw therapy to our patients in a comfortable and understanding setting. We primarily serve Edison, NJ. and the surrounding area.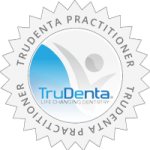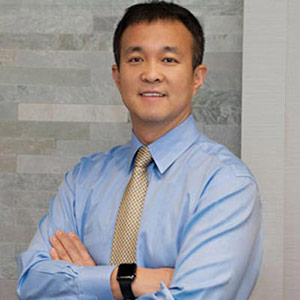 Dr. Christopher Chung
"I truly believe my patients are the reason I'm here. That's why my patients always come first in my practice. I will do my utmost to deliver orthodontic care that's second to none. I always ask the question 'what is the greatest performance from the patient's perspective?' and deliver what was promised. I will personally see to it that you are wowed by your experience and the result is far better than what you expected." — Dr. Christopher Chung
Education
Dr. Chung pursued his undergraduate education at the University of California, Los Angeles and graduated in 1993. He received his Doctorate of Dental Surgery from the University of California, Los Angeles in 1997. In 2000, Dr. Chung completed a three-year specialty program in orthodontics and obtained a Master of Science in oral biology from the University of Medicine and Dentistry of New Jersey (now Rutgers University).
Dr. Chung remains on the cutting edge of modern orthodontics after more than 17 years of private practice. He is one of the few elite providers using the SureSmile robotic customized technique. He has been using Suresmile for more than seven years and has also been featured on NJ channel 12.
Dr. Chung has extensive experience in performing early phase 1 treatment to younger children, which enables him to correct many bite issues without surgery. He is one of the few orthodontists who offers "hidden" braces behind the teeth for adults who seek alternatives to either braces or Invisalign®.
Dr. Chung has been named a NJ top dentist by New Jersey Magazine (as voted by professional peers) for seven consecutive years. He has also been named a New Jersey favorite kids' doctor.
Dr. Chung is a Roth-Williams-trained orthodontist. A Roth orthodontist completes two years of Roth-Williams advanced functional occlusion courses, beyond three-year postgraduate orthodontic studies. Roth orthodontists receive extensive training on bite correction and aligning teeth, to render a healthy, functional, stable, and attractive smile.
In addition, Dr. Chung has completed many hours of continuing orthodontic education to stay current on the latest techniques, technology, and research findings. Throughout the year, he attends seminars, lectures, and meetings at local, state, and national levels.
Professional Memberships
Beyond the Practice
Dr. Chung and his wife have two daughters, Katie and Lauren. When he's not creating smiles for his patients, Dr. Chung enjoys time with his loved ones. He also likes to play golf, enjoys photography, and likes to travel.
3900 Park Ave #104 Edison, NJ 0820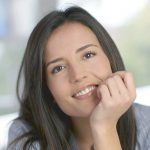 TruDenta Pain Relief: Life Changing Dentistry Derived from sports medicine, TruDenta uses a series of…

Lifestyle Modifications For Chronic Migraine Sufferers There's no quick and easy migraine cure, but there…

An Introduction To Rebound Headaches It's no fun to wake up with headaches — learn…

Migraine Diary Know your headaches and get closer to finding the source of your head…