Get to the root of your chronic migraines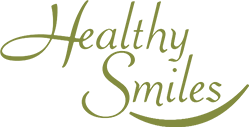 We provide a variety of dental treatments that are comfortable, safe, and effective. Our practice is equipped with the latest dental technology so that we can provide complete care for your smile.
Our dental team is dedicated to helping you maintain your health and your beautiful smile for many years to come. We look forward to getting to know you and your family. Please contact our practice to learn more about the dental care we provide and to schedule an appointment.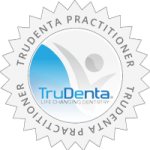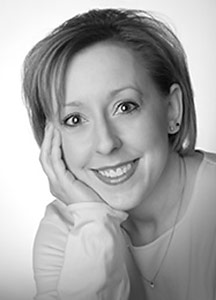 Dr. Erin Roberts
I have wanted to be a dentist since I was in the sixth grade. I had several bad dental experiences when I was young, and as a consequence was always scared to go to the dentist. Then one time I went to a different dentist and had an excellent experience. It was at the moment I realized that it only takes one positive experience to override all the negative ones.
Dentistry is the greatest profession to be in and I cannot imagine doing anything else. I love being of service to my patients. I also love being a dentist because of the connection I make with each of them. I get to know them through each interaction we have. Many have not only become my dear friends but they feel like extended family.
For my whole team here, it is essential we always provide a good experience and the best care possible to our patients every time they see us. My team is my rock. I love them dearly and consider them part of my family. Without them, I certainly would not be able to accomplish all the things I have so far. Their support allows me the freedom to always dream bigger and reach higher than before.
Education and Continuing Education
I received the education that prepared me for my career at Oklahoma State University's Oklahoma School of Dentistry.
Continuing education is a big part of keeping on top of developments within my field. There are always advances that are occurring in science and technology. By remaining educationally engaged in my profession, I am able to take advantage of them, thus, ensuring minimal treatment times for any necessary procedures, great results for your oral health, and that you leave our office with your brightest smile.
Professional Associations
One of the most effective ways I have found to stay up-to-date concerning developments in dentistry is through active participation in professional organizations. This is a must if I am to provide you the best care possible. Advanced research, new treatments, and collective knowledge are all made available to me there. I am a participating member in the following organizations:
American Dental Association
Oklahoma Dental Association
Garfield County Dental Society
Family and Away from Work
Though I practice in Enid, I am a native and current resident of Pond Creek. I live there with my husband, Shawn, and our children, Cole and Rowan. Our house is also kept lively by our dogs, Duke and Chelsea, and our pet snail, Skallywag.
I am very active in my church as a Deacon, children's worship and wonder leader, as well as music leader. In the past, I have even co-directed our vacation bible school. In my leisure time, I enjoy playing sports with my boys, coaching T-ball, or being crafty via artwork, cross-stitch, cake or cupcake baking, and painting. I also like playing the piano.
In the Community
As I know not every individual has the means or access to the type of dental care they may need, I am involved in the Oklahoma Mission of Mercy whenever its mobile dental program is in our area. This organization offers free dental care designed for those uninsured or underinsured who would otherwise not be able to receive the oral health care that they need.
1402 N Van Buren St, Enid, OK 73703, USA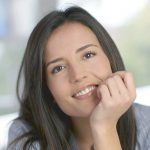 TruDenta Pain Relief: Life Changing Dentistry Derived from sports medicine, TruDenta uses a series of…

Lifestyle Modifications For Chronic Migraine Sufferers There's no quick and easy migraine cure, but there…

An Introduction To Rebound Headaches It's no fun to wake up with headaches — learn…

Migraine Diary Know your headaches and get closer to finding the source of your head…