Get to the root of your chronic migraines

At Peak Family Dental Care, we value our patients. Through friendly interactions, quality dental work you can trust, and continuously evolving advanced solutions, our patients can be sure they are receiving the best care in Cottonwood and Flagstaff, AZ. Each dentist at our practice strives to help you receive the same level of dental care we provide to our own families with personalized cosmetic, restorative, and general treatments that are held to the highest standards. We also provide pediatric dentistry, periodontal care, TMJ and sleep apnea treatment, as well as some oral surgery procedures to maintain all aspects of your family's oral health.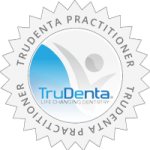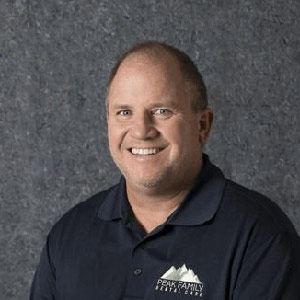 Dr. Bryan Shanahan
I have been in private practice since 1991, and every day I feel blessed to have the opportunity to help people look and feel better. Along the way, I have developed so many substantial and great relationships with my patients and staff, and this is something I never take for granted.
Since I was 15 years old, I knew that I wanted to be a dentist. Back then, my older cousin Bernie, whom I've always admired, said he was going to be a dentist, and I wanted to follow in his footsteps. I never changed my mind, and to this day, I know that I have chosen well. I am as happy today with my choice of profession as I was when I made that decision all those years ago. I have a deep passion for what I do, and I hope my patients and team see that in me every day.
I believe that the practice of dentistry is a lifetime pursuit. I constantly seek the best continuing education programs so I can expand my knowledge and skills. By doing this, I can provide my patients with the most up-to-date information available, which greatly assists in their dental care. I have completed all continuums of education at the Pankey Institute, and I am also a faculty member for the Spear Institute and a speaker for the Pride Institute.
I enjoy learning about and working with each of our patients individually. I find it incredibly fulfilling to work toward understanding a patient's ultimate goals for his or her mouth and embarking on a journey with the person to achieve those goals. I feel my extensive educational background and relentless pursuit of professional information and technology immensely benefit, and even exceed, my patients' goals for their oral health.
750 North Kendrick Street, Suite 100, Flagstaff, AZ 86001, USA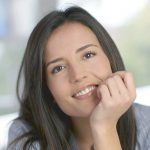 TruDenta Pain Relief: Life Changing Dentistry Derived from sports medicine, TruDenta uses a series of…

Lifestyle Modifications For Chronic Migraine Sufferers There's no quick and easy migraine cure, but there…

An Introduction To Rebound Headaches It's no fun to wake up with headaches — learn…

Migraine Diary Know your headaches and get closer to finding the source of your head…