Get to the root of your chronic migraines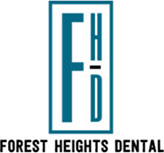 At the Forest Heights Headache Center we primarily focus on pain management for jaw-related headaches, migraines, and TMJ issues. If you are looking for compassionate yet skilled practitioners, our dental care team headed by Dr. Julia Gildon is here to help you get the care you need. Our priority is to deliver the highest quality mouth and jaw therapy to our patients in a comfortable and understanding setting. We primarily serve Forest Heights, AR. and the surrounding area.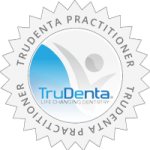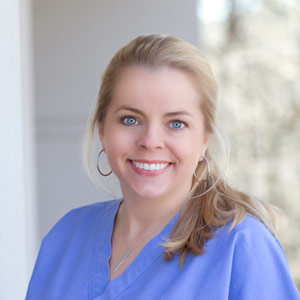 Dr. Julia Gildon
I'm Julia, and originally from Wilmot, AR.  I went to the University of Arkansas and received my BS in Microbiology.  I then attended Louisiana State University obtaining my DDS degree.  Since graduating from dental school, I've been fortunate to practice in several very successful dental offices.  I feel that my experience allows me to serve patients with the utmost care.  I feel like I incorporate the best of it all into your visit at our office.  We want to get to know you and build long term relationships in order to provide the optimum treatment needed to our patients.  Too many times in the past 10 plus years have I heard and witnessed how much people hate going to the dentist.  My daily goal is to create an atmosphere that is comfortable, fun and personal.
On a personal note, I am married to my most of the time best friend, Cody.  He takes such good care of us, so that I can take care of my patients.  He is an awesome baseball coach…check him out at proformancelr.com.  We have three wonderful kids, Tully, Lindy, and Jolee.  They keep us grounded and entertained.  Tully is into trivia and sports.  I quit trying to outsmart him years ago.  Lindy is a theatrical tumbler.  What does that mean?  I will update as I find out.  Jolee is head strong and imaginative.  I'm excited and scared all at the same time!  The one thing that we all have in common is that we root for the Hogs, regardless of the season!
We have three dogs:  Brody (Weimaraner) will bark for hours until you let him inside;  ask our neighbors.  Once he is inside, he will never leave your side.  Shooter (Weimaraner) is extremely handsome and will only politely take food off of the children's plate;  we call him Don Weim.  Sparkle Shimmer Shine Gildon (Catahoula), named by my oldest daughter, will break any and every rule, but you will love her anyway.  When she gets loose and runs down the street, I love to hear my husband yelling 'Sparkles, come back.'
Conclusion, there is a lot of craziness in my life, but I wouldn't change a thing.  I work with some great people that truly care about our patients and are fun to be around.  Everyone on our team is someone that I would trust with my family.  I'm in a very fortunate position to get to choose who I spend my day with, and I hit the jackpot!  From the moment you walk in the door and meet Carlie, until Gwen walks you out…you will understand why I want our office to be your dental home.
5 Van Circle, Little Rock, AR, USA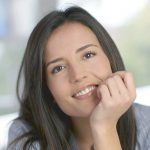 TruDenta Pain Relief: Life Changing Dentistry Derived from sports medicine, TruDenta uses a series of…

Lifestyle Modifications For Chronic Migraine Sufferers There's no quick and easy migraine cure, but there…

An Introduction To Rebound Headaches It's no fun to wake up with headaches — learn…

Migraine Diary Know your headaches and get closer to finding the source of your head…