Get to the root of your chronic migraines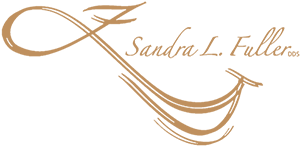 At Greensboro Headache Center we primarily focus on pain management for jaw-related headaches, migraines, and TMJ issues. If you are looking for compassionate yet skilled practitioners, our dental care team headed by Dr. Sandra Fuller is here to help you get the care you need. Our priority is to deliver the highest quality mouth and jaw therapy to our patients in a comfortable and understanding setting. We primarily serve Greensboro, NC and the surrounding area.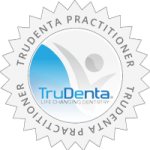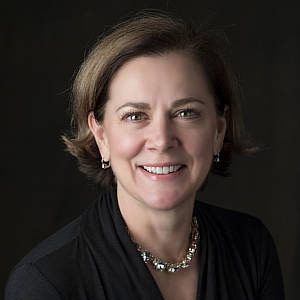 Dr. Sandra Fuller
EDUCATION AND EXPERIENCE
Dr. Fuller first joined the dental field as a hygienist where she trained at GTCC, right out of high school. She then continued her studies and graduated with a Doctorate of Dental Surgery (DDS) degree in 1998 from the University of North Carolina School of Dentistry. Dr. Fuller has been practicing general dentistry since 1998 and dental sleep medicine since 2010 at her practice, Sandra L. Fuller, DDS in Greensboro, North Carolina.
Dr. Fuller is a member of the American Academy of Dental Sleep Medicine (AADSM), the only non-profit professional association dedicated exclusively to the practice of dental sleep medicine. Dr. Fuller helps treat snoring and obstructive sleep apnea with oral appliance therapy, an effective treatment that is covered by most insurance plans. AADSM membership provides Dr. Fuller with access to educational resources and practice management tools that help her better serve her patients by providing the highest quality of care in the treatment of snoring and obstructive sleep apnea. For more information about AADSM, visit www.aadsm.org.
Dr. Fuller enjoys staying up to date on the latest technology, especially if it will improve her patients' overall comfort and give them a pain-free experience. She has extensive training in therapy for sleep apnea, and treating gum disease with laser dentistry and keeps expanding on her knowledge of oral health care through consistent continuing education.
PROFESSIONAL AFFILIATIONS
North Carolina Dental Society
RESPO Study Club
American Board of Dental Sleep Medicine (ABDSM) Diplomate
American Academy of Dental Sleep Medicine
American Crown Council
American Academy of Craniofacial Pain
IN THE COMMUNITY
A resident of Greensboro for the past 30 years, my commitment to the community stems from my belief that everyone should use their gifts to do their part in contributing to the success of the area. I feel that there are so few people who are able to perform dentistry, and so many people who need it, that I should volunteer my services any chance I get!
Health Volunteers Overseas in Africa
MOM Clinic
Donated Dental Services for the elderly
Chandler Dental Clinic, Guilford County Health Department
OUTSIDE THE OFFICE
My husband, Charles Langdon, is also a dentist practicing in the area. I have a daughter, Bailey, who is currently a law student at American University in Washington, DC. I also have two stepdaughters, Kristi and Tara, both of whom are married, and five grandchildren: Quinn, Jake, Taylor, Logan, and Layla. Our family keeps getting bigger and bigger, and I try to spend as much time with them as possible!
Charles and I travel often, mostly to see the kids and grandkids, but when we're at home, we love going to UNC Tarheels football and basketball games. In my free time, I enjoy reading, cooking, working out, and going to the beach.
1515 Cornwallis Drive Suite 120, Greensboro, NC 27408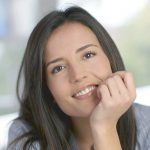 TruDenta Pain Relief: Life Changing Dentistry Derived from sports medicine, TruDenta uses a series of…

Lifestyle Modifications For Chronic Migraine Sufferers There's no quick and easy migraine cure, but there…

An Introduction To Rebound Headaches It's no fun to wake up with headaches — learn…

Migraine Diary Know your headaches and get closer to finding the source of your head…