Get to the root of your chronic migraines

At Healthy Smiles, Dr. Vlachakis and our team offer a caring approach to family dentistry, employing advanced technology, dental sedation, and a full array of treatment options.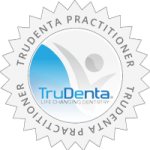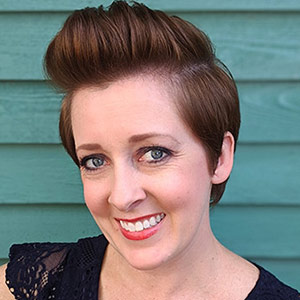 Dr. Amy Vlachakis
At Healthy Smiles Family Dentistry, Dr. Amy Vlachakis (pronounced Vla-ha-kiss) and her staff strive to make their patients feel like family. Dr. V wants her patients to have the most up-to-date and accurate information available, so they are comfortable making the best decisions for their dental health. Healthy Smiles' number one priority is the health and wellbeing of their patients.
Dr. Vlachakis has been in Houston for the majority of her life. She graduated from Taylor High School in Katy and continued her education at Texas A&M – Corpus Christi where she received a Bachelor of Science in Biology and a Bachelor of Arts in Psychology with Cum Laude honors in both. Dr. Vlachakis also devoted herself to working part time and volunteering at a local hospital as she found her calling for dentistry in those formative years. She then attended and graduated from UTHSC – Houston, Dental Branch, receiving her Doctor of Dental Surgery degree.
Prior to opening her practice, Dr. Vlachakis had worked in general and pediatric practices where she was able to enhance her abilities to work on both adults and children. Dr. V has a passion for treating all patients in need of dental work in her community, young or not as young. She is an active member of the American Dental Association, the Texas Dental Association, and the Greater Houston Dental Association. Her philosophy is to learn and utilize the latest technologies that will benefit her patients the most.
Dr. Vlachakis met her husband, Michael, while she was in Corpus Christi studying and he was stationed there for the Navy. They currently reside in First Ward with their two sons, Watson and Baxter. Dr. V enjoys traveling, reading, movies and being surrounded by her close friends and family. She hopes to get the privilege of working with your whole family.
820 Gessner Road, Ste. 1560, Houston, TX 77024, USA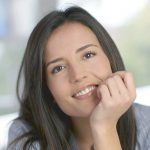 TruDenta Pain Relief: Life Changing Dentistry Derived from sports medicine, TruDenta uses a series of…

Lifestyle Modifications For Chronic Migraine Sufferers There's no quick and easy migraine cure, but there…

An Introduction To Rebound Headaches It's no fun to wake up with headaches — learn…

Migraine Diary Know your headaches and get closer to finding the source of your head…