Get to the root of your chronic migraines

At Independence Headache Center, we primarily focus on pain management for jaw-related headaches, migraines, and TMJ issues. If you are looking for compassionate yet skilled practitioners, our dental care team headed by Dr. Thomas Bilski is here to help you get the care you need. Our priority is to deliver the highest quality mouth and jaw therapy to our patients in a comfortable and understanding setting. We primarily serve Independence, OH and the surrounding area.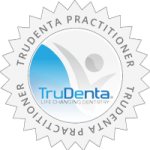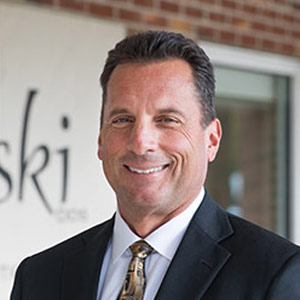 Dr. Thomas Bilski
Dr. Thomas Bilski is a cosmetic dentist, dental implantologist and owner of Thomas M. Bilski, DDS & Associates Inc. As owner of the practice, Dr. Bilski oversees clinical awareness through inspiring and motivating educational courses and lectures focusing on cutting edge technology and trends for treatment devoted to restoring and optimizing the oral health of the patient and replicating the natural beauty of the smile.
Dr. Bilski has 29 years of experience in the field of dentistry, including Smile Design for Porcelain Crowns and Veneers, Smile in a Day with dental Implantology, Provance Composite Veneers, Pinhole Surgical Techniques, Same Day Root Canals, Same Day CEREC crowns, Comprehensive care for Snoring & Sleep Apnea and TMJ-Migraine non-injection or non-medicine therapies. Over the past seven years Dr. Bilski has taught and co-directed at the prestigious Midwest Implant Institute (Mii: Columbus, Ohio).
Within the Mii facility, Dr. Bilski mentors dentists in the integration of comprehensive treatment planning, instruction on various techniques and state-of-the-art surgical and cosmetic procedures that creates a drive to demonstrate and realize practice success.
In 2010 Dr. Bilski received a Fellowship Award from the Midwest Implant Institute for dental Implantology and the position of co-director of clinical education
He particularly enjoys Smile in a Day All on Four concepts for comprehensive dental implant full mouth rehabilitation therapies, porcelain veneers, periodontal plastic surgery, snoring and sleep apnea therapies as well as TMJ-Migraine alternative therapies.
Dr. Bilski is a graduate of The Ohio State University, College of Dentistry and received his degree in Doctor of Dental Surgery in 1988. Dr. Bilski received his undergraduate degrees from Baldwin-Wallace University with Bachelor of Science degrees in both Biology and Chemistry in 1987.
On a personal level, Dr. Bilski lives in Westlake, Ohio with his daughter and two sons. In his free time, Dr. Bilski enjoys exercising, fishing, golfing, traveling and people watching. Some of his hobbies are unique and creative. Dr. Bilski produces custom furniture, light fixtures and bathroom vanities from reclaimed and salvaged materials.
When he is not at work or making unique furniture or fixtures, he enjoys going to movies or concerts.
"Dentistry is a blend of medicine and artistry, coming together to enhance and develop self-esteem for those whose smiles leave them feeling extremely self-conscious. I am passionate about overall personal oral and systemic health. That means having healthy gums and teeth free of inflammation and decay. Combine that with a stable bite, and my patients have the foundation for sound healthy jaws that keep them headache- and TMJ-free." — Dr. Bilski
Dr. Thomas Bilski offers a variety of oral health solutions. Whether your mouth is in need of gum recession treatment or you wish to replace missing teeth with dental implants, Dr. Thomas Bilski in Independence, OH can provide you with what you need. Schedule an appointment to visit our office today.
6527 Brecksville Rd. Suite B, Independence, OH 44131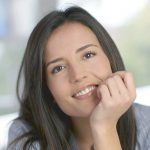 TruDenta Pain Relief: Life Changing Dentistry Derived from sports medicine, TruDenta uses a series of…

Lifestyle Modifications For Chronic Migraine Sufferers There's no quick and easy migraine cure, but there…

An Introduction To Rebound Headaches It's no fun to wake up with headaches — learn…

Migraine Diary Know your headaches and get closer to finding the source of your head…