Get to the root of your chronic migraines

Comprehensive Care is a philosophy we use in everything we do to help you achieve and maintain an aesthetic, comfortable smile. Comprehensive Care goes beyond treating one tooth at a time. It seeks structural harmony between the jaw joints, teeth, gums and muscles as the best means of maintaining the health and comfort of your mouth. Identifying and informing you about treatment recommendations and options using this philosophy provides us, and more importantly you, a long-term goal. Dental problems are progressive, so early recognition and treatment can be an important part of your long-term health. By providing you comprehensive dental care and information, you can choose the treatment that is right for you.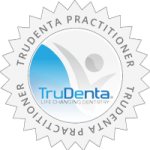 Dr. Robert Wheeler
Dr. Robert Wheeler graduated from the University of Southern California School of Dentistry in 1992. He was the recipient of the first Nobelpharma, Per Ingvar Branemark Award for Implant Dentistry and was sent to Gothenburg, Sweden to continue his research and learn advanced implant restoration techniques. Dr. Wheeler completed post-doctoral studies from the Foundation for Advanced Continuing Education in 2001 for Comprehensive Treatment, combining the concepts of advanced restorative techniques, cosmetic dentistry and occlusion. Dr. Wheeler is specially trained to treat occlusal-related temporomandibular joint disorders and complex reconstructive cases, and has been an expert witness for TMJ trauma. He is a member of Omicron Kappa Upsilon Honorary Dental Society and the International Academy of Comprehensive Aesthetics, restoring lasting smiles in harmony with joints and muscle systems.
1346 Foothill Blvd, Suite 302, La Canada, CA 91011, USA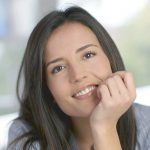 TruDenta Pain Relief: Life Changing Dentistry Derived from sports medicine, TruDenta uses a series of…

Lifestyle Modifications For Chronic Migraine Sufferers There's no quick and easy migraine cure, but there…

An Introduction To Rebound Headaches It's no fun to wake up with headaches — learn…

Migraine Diary Know your headaches and get closer to finding the source of your head…