Get to the root of your chronic migraines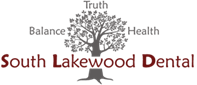 Dr. Scott Stewart is a practitioner of dentistry for over 25 years and has acquired much expertise over the years. Along with his talent, Dr. Stewart appreciates the multitude of contributions made to the field of dentistry via novel and progressive technology.
Whilst being passionate about his service to the community, Dr. Stewart is a revolutionary in his approach to tackling dental health care issues. He is a firm believer in the harmonious balance of the body as opposed to treating symptoms. He emphasizes on the holistic practice of wellbeing and addressing underlying issues to make the "whole person" healthier.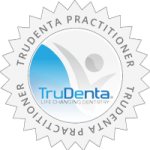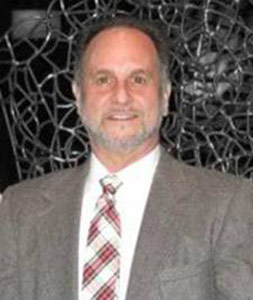 Dr. Scott Stewart
A "good old Midwestern kind of guy," I started my life journey in Pawnee City, Nebraska. Graduating from the University of Nebraska Medical Center with my DDS degree in hand, I proceeded to follow up with internships in Ohio and Tennessee. Colorado became my permanent home in 1982 and after some years as an associate, I established my own practice in Lakewood, CO.
About 10+ years ago, I began to take my practice in a different direction with emphasis on healthier, more "biological" solutions for my patients – I stepped outside "traditional". It has taken me "outside the box" with respect to dentistry as I learned it. In doing so, I have discovered the world of "alternative medicine" and a very different way of thinking, learning, understanding and applying dentistry! I have met and learned from incredibly educated, skilled and knowledgeable minds – dentists, doctors and other professionals who seek a healthier, "back to basics", "back to nature" way of helping their patients. The technology available to us today is awesome, but it needs to be applied in a way that makes sense, enhances/promotes health and does no harm.
What this means to my patients is that I provide options that may not be available in every dental office - laser dentistry (awesome), laser periodontal therapy, biomimetic tooth restoration, ozone therapy, and mercury-free dentistry with mercury-safe protocols. I also have completed extensive education and training in the making of top quality cosmetic dentures for helping patients with difficult denture problems and I am trained and certified in the placing of Mini Dental Implants. For those of my patients who want excellent cosmetic dentistry, I completed training with the Las Vegas Institute in the "art" of beautiful teeth!
My ongoing education and training is an integral part of me as a dentist – it will only stop when I do! One of my most incredible moments came when I co-wrote "Inside Job" with a team of top dentists and when published, the book reached best selling status in three categories!
My next incredibly exciting moment came recently when I completed training and certification to become a Board Certified Naturopathic Physician (NMD)!!! Alright!!!
Personal
Outside the office, I am a card carrying member of the Masons (32°), happily active as a Shrine clown (get to put a face on and act goofy) and I am a member of the Professional Colorado Clown Association. I fly fish when I can, play some golf (my wife beats me), and I am an inveterate reader. In June of 2013, I married Stephanie, the love of my life and a hygienist of 38 years experience – she keeps me honest – the Lord and life are good! I love what I do and I would love to share it with you! I have a great office crew, a small homey kind of office and we are very easy to be around! Come on in and spend a few minutes with us – we may just have what you are looking for!
2525 S Wadsworth Blvd, Lakewood, CO, USA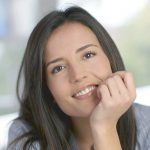 TruDenta Pain Relief: Life Changing Dentistry Derived from sports medicine, TruDenta uses a series of…

Lifestyle Modifications For Chronic Migraine Sufferers There's no quick and easy migraine cure, but there…

An Introduction To Rebound Headaches It's no fun to wake up with headaches — learn…

Migraine Diary Know your headaches and get closer to finding the source of your head…