Get to the root of your chronic migraines

At Madison Headache Center, we primarily focus on pain management for jaw-related headaches, migraines, and TMJ issues. If you are looking for compassionate yet skilled practitioners, our dental care team headed by Dr. Cole Fortenberry is here to help you get the care you need. Our priority is to deliver the highest quality mouth and jaw therapy to our patients in a comfortable and understanding setting. We primarily serve Madison, MS. and the surrounding area.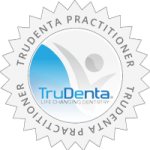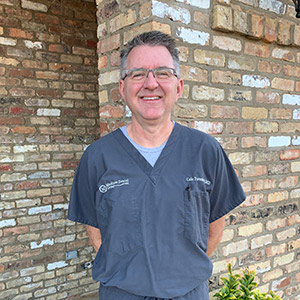 Dr. Cole Fortenberry
Dr. Fortenberry is the owner of Madison Dental Group. Having practiced in Madison since opening his office in 1990, Dr. Fortenberry is dedicated to creating warm relationships with his patients while striving to give them the best dental care possible. Dr. Fortenberry received his Bachelor of Science in Chemistry from Mississippi College in 1986, and he graduated from the University of Mississippi School of Dentistry with his Doctor of Dental Medicine degree in 1990.
Dr. Fortenberry is a believer in staying ahead of the curve in his profession. In order to provide his patients with the best and most up-to-date practices and procedures, Dr. Fortenberry regularly completes continuing education courses covering a variety of topics in dentistry. He constantly strives to improve his clinical skills in order to better care for patients as he works to restore their mouths to healthy states. With the help of an incredible team whose experience and compassionate attitude is evident to all, Dr. Fortenberry works to ensure his patients feel comfortable and confident that Madison Dental Group will take excellent care of their dental needs.
Dr. Fortenberry is a native of Jackson and currently lives in Madison. He has been married to his wife, Stephanie, since 1990, and they have three sons: Austin, a high school English teacher; Jacob, a student at UMMC's School of Dentistry; and Jordan, a student at Madison-Ridgeland Academy. Dr. Fortenberry enjoys spending time with family and friends, as well as spending time outdoors. He is a member of the City of Madison Chamber of Commerce, and he volunteers with the Caring Hands Clinic that provides free dental services to patients in Madison County. Dr. Fortenberry and his family attend Broadmoor Baptist Church.
7731 Old Canton Rd. Suite A, Madison, MS 39110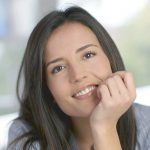 TruDenta Pain Relief: Life Changing Dentistry Derived from sports medicine, TruDenta uses a series of…

Lifestyle Modifications For Chronic Migraine Sufferers There's no quick and easy migraine cure, but there…

An Introduction To Rebound Headaches It's no fun to wake up with headaches — learn…

Migraine Diary Know your headaches and get closer to finding the source of your head…