Get to the root of your chronic migraines

Dental professionals know that the mouth is a window into the health of the rest of the body. It can show signs of systemic disease or infection before they are visible elsewhere. We teach our patients that regular visits to the dentist do not just maintain oral health, but may help prevent serious health conditions and maintain optimal overall wellbeing.
Whether your dental needs are a complete exam and cleaning, a full-mouth restoration, or anything in between, we promise to provide you with exceptional care as we enhance the natural beauty of your smile. Below are some of the procedures and services we regularly provide to our patients. Your smile is our first priority, and we'll give you something to smile about.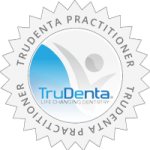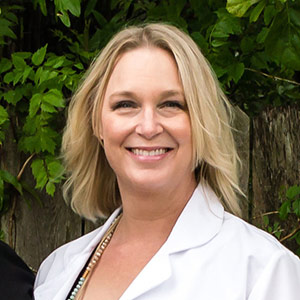 Dr. Emilie Schenck
Dr. Schenck has been practicing family dentistry since 2005. She grew up in Metairie where she met her high school sweetheart, Mark. She obtained her BS in Biology with a minor in Chemistry from the University of New Orleans. She graduated from the Louisiana State University School of Dentistry in May 2005. While in dental school, Emilie and Mark had two boys, Brennan and Matthew. They lost their home to Hurricane Katrina in 2005. A year later she moved to Mandeville, where they reside to this day. Dr. Schenck purchased Dr. Sutherland's practice March 2011 and has relocated the practice to Hwy. 59 in Mandeville. In 2012, Dr. Schenck and Mark welcomed a precious girl, Eva, to their family.
Dr. Schenck is also a cancer survivor, so she is truly dedicated to the health and well-being of her patients. She has implemented higher standards for her patients. It is her duty to inform her patients of any and every possible issue that can affect a healthy life. There is a huge oral systemic/mouth body connection that patients have the right to know about, and she is committed to educating her patients on dental health.
215 St Ann Dr, Suite 5, Mandeville, LA 70471, USA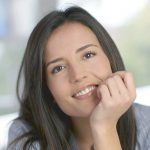 TruDenta Pain Relief: Life Changing Dentistry Derived from sports medicine, TruDenta uses a series of…

Lifestyle Modifications For Chronic Migraine Sufferers There's no quick and easy migraine cure, but there…

An Introduction To Rebound Headaches It's no fun to wake up with headaches — learn…

Migraine Diary Know your headaches and get closer to finding the source of your head…