Get to the root of your chronic migraines

For over 30 years, Dr. Roessler has been serving our patients in the same location. As part of our patient family, you'll enjoy:
Convenient hours that fit your schedule, including evenings and Saturdays
Two sedation methods to ensure that your time with us is relaxing
Bring your own headphones and enjoy a warm blanket while we work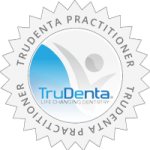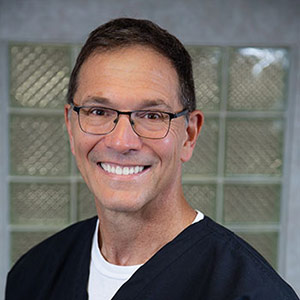 Dr. Michael Roessler
Dr. Michael Roessler enjoys every aspect of being a dentist, as he has the opportunity to improve not only the oral health of his patients but their systemic health as well. He is passionate about improving the smiles of his patients; there is nothing more satisfying to him than seeing someone who has not smiled for years finally being able to smile again, sometimes thanking him through tears of joy.
Practicing dentistry is truly a team effort, and Dr. Roessler's team is behind him helping him provide the high-quality care his patients deserve every single day. He has the best dental team he can imagine. They are a joy to work with and are passionate about caring and doing what is best for their patients in a kind and gentle manner.
Dr. Roessler completed his undergraduate pre-dental studies at Eastern Illinois University before graduating from the University of Illinois College of Dentistry in 1985 with his Doctorate of Dental Surgery. He served as a dentist in the United States Navy until August 1988 and was in the Navy Reserve Dental Corps until 1993. He has been at his present location in Mundelein since September 1988.
Because of his commitment to his patients' health and happiness, Dr. Roessler understands the importance of staying on the cutting edge of dental technology. He has completed extensive training at The Las Vegas Institute for Dental for Advanced Dental Studies as well as the renowned Spear Institute in Scottsdale, AZ to improve his expertise in all aspects of cosmetic dentistry and full-mouth dental rehabilitation.
His professional affiliations include:
The American Dental Association
The American Academy of Cosmetic Dentistry
The Illinois State Dental Society
The Chicago Dental Society
Dr. Roessler resides in Libertyville, IL with his wonderful wife, and together they have three sons. The oldest two are married and the youngest will be finishing college in May 2019. He is also a proud grandpa of a 1 year old boy. Dr. Roessler and his wife have two dogs named Carlos and Geo. Carlos and Geo are ChiaPoos, which is a chihuahua and poodle mix.
Dr. Roessler enjoys all sports and loves the outdoors (hiking, fishing, swimming, biking, and camping), especially when he and his family can all be together.
444 North Prospect Avenue, Mundelein, IL 60060, USA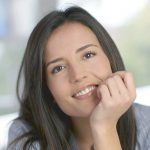 TruDenta Pain Relief: Life Changing Dentistry Derived from sports medicine, TruDenta uses a series of…

Lifestyle Modifications For Chronic Migraine Sufferers There's no quick and easy migraine cure, but there…

An Introduction To Rebound Headaches It's no fun to wake up with headaches — learn…

Migraine Diary Know your headaches and get closer to finding the source of your head…