Get to the root of your chronic migraines

At Covington Headache Center, we primarily focus on pain management for jaw-related headaches, migraines, and TMJ issues. If you are looking for compassionate yet skilled practitioners, our dental care team headed by Dr. Ed Davis is here to help you get the care you need. Our priority is to deliver the highest quality mouth and jaw therapy to our patients in a comfortable and understanding setting. We primarily serve Covington, GA and the surrounding area.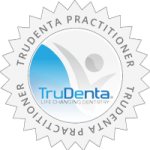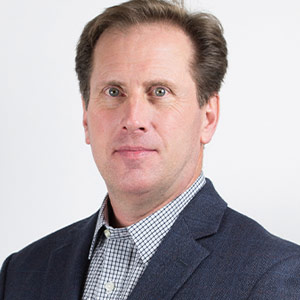 Dr. Ed Davis
For Dr. Dean, dentistry is a lifelong passion! He derives lots of satisfaction from helping his valued patients achieve their desired smile goals and maintain good dental health throughout the years. He knows how important it is to stay free of oral health problems and enjoy a high quality of life, and he hopes you'll trust him to be your dedicated dentist for the long-term. Keep reading below to learn more about his background.
Dr. Dean's eventual career path started with a fairly traumatic experience – when he was nine, he fractured his front teeth! As a result, he had to undergo root canal therapy and also have crowns placed. This experience did spark an early interest in the dental field overall, though. Several years later, he applied to both medical school and dental school but really wasn't sure what direction he wanted to go. After shadowing a nearby dentist for some time, he quickly became fascinated with the work, as well as what looked like a healthy work/life balance that would set him up for lifelong success. He also had a love of helping people that he knew would be fulfilled through this career path. The rest, they say, is history.
After completing his Bachelor of Science from the University of Georgia, Dr. Dean chose to pursue his doctorate at the Medical University of South Carolina. Although his formal education may be complete, he completes many hours of continuing education each year to stay current with the latest technology and procedures in oral healthcare, including courses at prestigious institutions like the Dawson Academy and the Pankey Institute. This approach is the best way to provide his patients with the most modern care possible! He is always looking for a more efficient way to do his job while also helping the people in his care feel genuinely relaxed. Some of the specialties he has focused on with a particular interest include dental implants and dental treatment for sleep apnea and TMJ/TMD. He also holds a Fellowship in the International Dental Implant Association and is a member of the following organizations:
Georgia Dental Association
American Dental Association
American Academy of Cosmetic Dentistry
Academy of General Dentistry
American Board of Dental Sleep Medicine
Academy of Clinical Sleep Disorder Disciplines
A Georgian native, Dr. Dean has three children who all now grown and living on their own. Wesley is a graduate of Georgia Southern University, Preston is running his own business, and Mackenzie is pursuing a career in nursing! He also has two grandchildren and loves spending time with them. One of his biggest interests outside of the dental world is design and photography – he even has a photo studio set up at home. He also regularly travels all over around the world and really enjoys seeing new places, as well as capturing lots of memories with his camera. Other hobbies include playing tennis, running, and visiting national parks.
An interesting fact about Dr. Dean: He is actually related to John C. Calhoun, an American statesman and political theorist from the Democratic party who served as the 7th vice president of the United States!
4106 Mill Street Northeast, Covington, GA, USA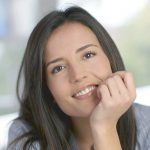 TruDenta Pain Relief: Life Changing Dentistry Derived from sports medicine, TruDenta uses a series of…

Lifestyle Modifications For Chronic Migraine Sufferers There's no quick and easy migraine cure, but there…

An Introduction To Rebound Headaches It's no fun to wake up with headaches — learn…

Migraine Diary Know your headaches and get closer to finding the source of your head…