Get to the root of your chronic migraines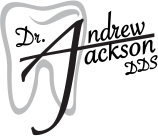 At Desoto County Headache Center, we primarily focus on pain management for jaw-related headaches, migraines, and TMJ issues. If you are looking for compassionate yet skilled practitioners, our dental care team headed by Dr. Andrew Jackson are here to help you get the care you need. Our priority is to deliver the highest quality mouth and jaw therapy to our patients in a comfortable and understanding setting. We primarily serve Olive Branch, MS. and the surrounding area.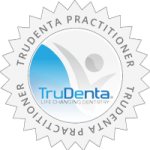 Dr. Andrew Jackson
Hi, I am excited that you are interested in visiting the DeSoto County Headache Center. I am married to a wonderful person, Shannon, who is a fantastic wife, mother, and Christian. We have four little girls, Anna Claire, Ava, Amelia, and Addy Sloan.
Yes, I am very busy with all these women in my life! I grew up in Gulfport, MS; met Shannon in Dallas, TX at Southern Methodist University; and graduated from the Louisiana State University School of Dentistry in 2007.
I am honored to practice dentistry and serve the people of the Olive Branch area. I pride myself in providing top-notch, high-tech dentistry for all of my patients.
One of the highlights of my year is visiting the Good Shephard Children's Home in Honduras in January and/or September. Our goal is to cultivate disciples of Jesus Christ but I also help to serve the dental needs of the children in the home. Those precious children need all of the love and support that we can sacrifice. I try to play some golf between spending time with my family and my busy work schedule but, as you can see, I do not get to as often as I would like to; but I wouldn't trade my awesome life for anything!
9035 E. Sandidge Rd. Suite 100. Olive Branch, MS. 38654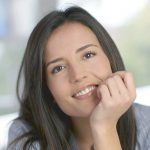 TruDenta Pain Relief: Life Changing Dentistry Derived from sports medicine, TruDenta uses a series of…

Lifestyle Modifications For Chronic Migraine Sufferers There's no quick and easy migraine cure, but there…

An Introduction To Rebound Headaches It's no fun to wake up with headaches — learn…

Migraine Diary Know your headaches and get closer to finding the source of your head…