Get to the root of your chronic migraines

At the Fairfax Headache Center we primarily focus on pain management for jaw-related headaches, migraines, and TMJ issues. If you are looking for compassionate yet skilled practitioners, our dental care team headed by Dr. Ali Ghatri is here to help you get the care you need. Our priority is to deliver the highest quality mouth and jaw therapy to our patients in a comfortable and understanding setting. We primarily serve Fairfax, VA and the surrounding area.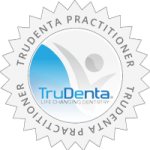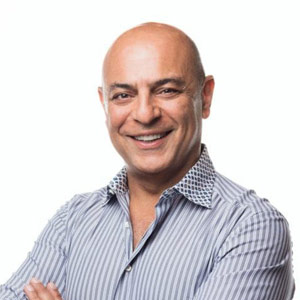 Dr. Ali Ghatri
 feel truly blessed to be a part of each of my patient's journey to achieve their dream smile.
The work I do and the interactions I have bring a smile to my face that cannot be compared to anything else—It gives me satisfaction on a daily basis, and the happiness it brings cannot be described in words.
I completed my dental education at Case Western Reserve University, where I was awarded the Certificate of Academic Excellence in Dentistry in both 1991 and 1992.
In my last year of dental school, I was granted membership into the Omicron Kappa Upsilon National Dental Honor Society for excellence in academic achievement.
I received my orthodontic certificate from the University Of Connecticut Department Of Orthodontics and started my practice in the metro area of Washington, D.C. in 1995.
Throughout my career, I have treated many children and adults using the newest and most advanced technologies available.
I have been a member of the American Association of Orthodontics since 1992 and received the American Association of Orthodontists' Scientific Program Award for my participation in orthodontic education and research.
I'm a Board Certified Orthodontist.
I have been recognized as an Invisalign® Diamond Provider and am among the top one percent of Invisalign providers in the United States.
I am a firm believer in actively attending continuing education seminars in order to stay on top of the major changes in the dental industry.
Continuing education ensures that our patients are offered the latest technologies and treatment methods to guarantee that they receive the best treatment and highest quality of service.
Not only do we offer orthodontic services at Let's Smile, but we also provide pediatric dentistry and dental implant services.
Click below to schedule your completely free consultation and receive a customized treatment plan. Can't wait to see you!
4210 Fairfax Corner West Ave Suite 245, Fairfax, VA 22030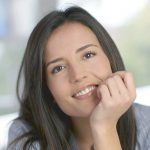 TruDenta Pain Relief: Life Changing Dentistry Derived from sports medicine, TruDenta uses a series of…

Lifestyle Modifications For Chronic Migraine Sufferers There's no quick and easy migraine cure, but there…

An Introduction To Rebound Headaches It's no fun to wake up with headaches — learn…

Migraine Diary Know your headaches and get closer to finding the source of your head…