Get to the root of your chronic migraines
At Kinnelon Headache Center, we primarily focus on pain management for jaw-related headaches, migraines, and TMJ issues. If you are looking for compassionate yet skilled practitioners, our dental care team headed by Dr. Robert Logan is here to help you get the care you need. Our priority is to deliver the highest quality mouth and jaw therapy to our patients in a comfortable and understanding setting. We primarily serve Kinnelon, NJ. and the surrounding area.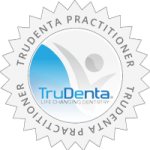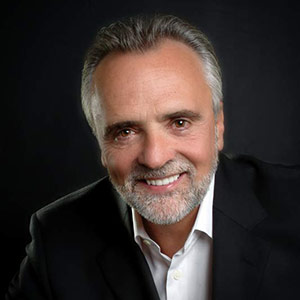 Dr. Robert Logan
Since he began practicing in the Kinnelon area in 1975, Dr. Robert A. Logan has concentrated on the integration of aesthetics and optimal preventive restorative care for the adult population.  Combining state-of-the-art neuromuscular dental technologies with advanced aesthetic techniques to treat TMJ and myofacial pain, his passion lies in rejuvenating beautiful smiles and facial appearance while restoring harmonious neuromuscular balance.
After graduating St. Peter's College in 1970 with a B.S. in Psychology, he earned his Doctorate of Medical Dentistry from the University of Medicine and Dentistry of New Jersey in 1975.  He then served a two year residency with the U.S. Public Health Service, stationed at the Merchant Marine Academy in Kings Point, Long Island.
He has dedicated much of his career to learning about the latest advances and emerging technologies in his ever-changing field.  In 1984, Dr. Logan completed a one-year program in the diagnosis and treatment of Craniomandibular Disorders (TMJ).  He later continued his post-graduate studies at the prestigious Pankey Institute in Key Biscayne, Florida.
Concerned with the growing antagonism between the insurance industry and healthcare professionals, he enrolled in law school and earned his Juris Doctorate from Rutgers Law School in 1989.  While he passed the bar exam in 1990 and was licensed to practice law in New Jersey, he chose instead to return to his original passion—optimizing the health and smiles of his patients and clients.
Dr. Logan is a graduate of the Neuromuscular program at the world-renowned Las Vegas Institute for Advanced Dental Studies, where he achieved Fellowship status in Neuromuscular Aesthetic Dentistry.  He is proud to be one of only 300 dentists in the United States that is certified to offer the PPM mouthguard, a sports appliance that utilizes neuromuscular principles to give amateur and professional athletes a unique edge by maximizing their power, flexibility and balance for peak performance.
He is also a member of the following organizations:
International College for Cranio-Mandibular Orthopedics
International Association of Comprehensive Aesthetics
Academy of Computerized Dentistry
Academy of Laser Dentistry
American Dental Association
New Jersey Dental Association
Dental Organization for Sleep Apnea (Founding Member)
Academy of Sports Dentistry
To learn more about cosmetic dentistry or to schedule your complimentary consultation, please contact Integrated Dental Aesthetics, in Kinnelon, New Jersey, today.
11 Kiel Avenue, Kinnelon, New Jersey 07405, USA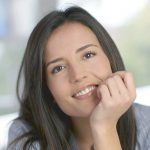 TruDenta Pain Relief: Life Changing Dentistry Derived from sports medicine, TruDenta uses a series of…

Lifestyle Modifications For Chronic Migraine Sufferers There's no quick and easy migraine cure, but there…

An Introduction To Rebound Headaches It's no fun to wake up with headaches — learn…

Migraine Diary Know your headaches and get closer to finding the source of your head…