Get to the root of your chronic migraines

At Hillcrest dental care you get best quality of dental service in Waco. With 40 years of dentistry experience Dr. Thrasher with his team will provide you best dental solution.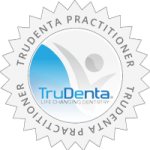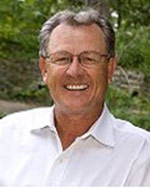 Dr. Michael Thrasher
My love of dentistry began on the many trips from Gatesville to Waco to see my orthodontist. As a small child, I had very large "buck" teeth, so at age 14 my mother and I were on a mission to correct this problem. Over the next four years of not only metal braces but with the additional around the head gear, my teeth and future career path were transformed.
I developed a close relationship with Dr. Ed Taylor who always kept me entertained with his hunting and fishing stories which were of great interest to me. This relationship sealed the deal for me. When I entered Baylor University, I chose a pre-dental, pre-med career path. After graduating cum laude from Baylor and being accepted by several dental schools across the nation, I chose to go to Baylor Dental in Dallas. Once I started dental school, my interest in all areas of dentistry broadened. While I still had a great interest in orthodontics, I loved learning all aspects of dentistry. This love of learning has continued throughout my career. I have always wanted to stay on the cutting edge of dentistry. This has led to a journey of continuing education throughout my career at such prestigious institutions as the Pankey Institute in Florida, Dr. Pete Dawson's Institute, Las Vegas Institute for Cosmetic Dentistry, Doctors for Conscience Sedation as well too many others to list. As I continue to grow and learn in dentistry, I realized that it was also important for me to invest in the education and development of my staff to better serve our patients. As a doctor, I feel proud that our entire team is well trained in the latest techniques and whatever I invest in the education of my staff is reflected in the best treatment of our patients. Today, I still love learning the latest techniques in dentistry, working with our patients and also "hunting and fishing" with my family.
Professional
Academy of Laser Dentistry
Academy of Computerized Dentistry
International Congress of Oral Implantology
American College of Oral Implantologists
International Academy of Oral Medicine and Toxicology
American Dental Association
National Dental Association
Academy of General Dentistry
7124 Woodway Drive, Waco, TX 76712, USA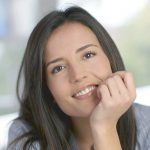 TruDenta Pain Relief: Life Changing Dentistry Derived from sports medicine, TruDenta uses a series of…

Lifestyle Modifications For Chronic Migraine Sufferers There's no quick and easy migraine cure, but there…

An Introduction To Rebound Headaches It's no fun to wake up with headaches — learn…

Migraine Diary Know your headaches and get closer to finding the source of your head…