Get to the root of your chronic migraines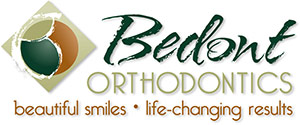 At Portland Headache Center, we primarily focus on pain management for jaw-related headaches, migraines, and TMJ issues. If you are looking for compassionate yet skilled practitioners, our dental care team headed by Dr. Curtis Bedont is here to help you get the care you need. Our priority is to deliver the highest quality mouth and jaw therapy to our patients in a comfortable and understanding setting. We primarily serve Gresham, OR and the surrounding area.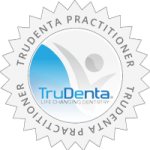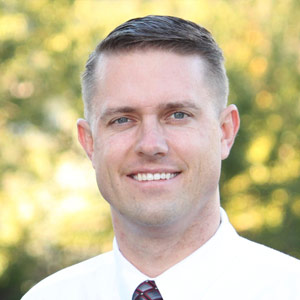 Dr. Curtis Bedont
Dr. Curtis Bedont is a highly trained, board certified specialist in orthodontics and dentofacial orthopedics. Innovative and invested in the highest quality technology, Dr. Bedont has been providing comprehensive orthodontic care since 2005.
He received his Bachelors of Science degree at BYU and then went on to receive his dental education at Oregon Health Sciences University, graduating in 2001. While in dental school he was awarded the Army Health Professions Scholarship.
Eager to learn more and advance his understanding of dental health, he enrolled in an Advanced Education in General Dentistry Program following dental school. While attending this program Dr. Bedont was provided the opportunity to participate in orthodontic treatment, and from this experience he knew that this is what he wanted to do.
The transformation and change that occur during orthodontic treatment and the joy in the smiles of his patients was enough for Dr. Bedont to know that orthodontics was his future.
Dr. Bedont entered the military after dental school and was lucky enough to get his first assignment to Hawaii at Schofield Barracks. While serving in Hawaii he deployed to Iraq in 2004 as a general dentist serving in several locations, including a few months at the infamous Abu Ghraib Prison. After practicing four years as a general dentist he began his orthodontic residency in Texas at the prestigious Tri-Service Orthodontic Residency Program at Wilford Hall Medical Center and received board certification by the American Board of Orthodontics (ABO). Interestingly, all orthodontists must be licensed to practice, but only 1 in 3 orthodontists have continued on to complete Board Certification.
Dr. Bedont completed his last tour of duty at Ft. Bragg, North Carolina as an orthodontist where he was on the teaching staff for the AEGD Residency, teaching orthodontics to general dentistry residents. He really enjoyed teaching and found it very rewarding to see the residents increase in knowledge during their program.
He was also a member of the Orthognathic Board at Womack Army Medical Center, meeting twice a month with the oral surgery staff and residents to discuss his patients requiring orthognathic surgery. Dr. Bedont truly enjoyed his nine years of military service and considers it an honor to have served his country.
​
He is active in the Boy Scouts of America, Rotary Club, and his church. In his spare time Dr. Bedont enjoys boating, waterskiing, wakeboarding, camping, hiking, and playing Ultimate.
He is married to his wife, Jody, and they have three wonderful children, Julia, Jacob and Anna. The Bedont family has enjoyed experiencing life in different locations while Dr. Bedont received his education and served in the military, but they are happy to be able to settle down in the beautiful Northwest.
1042 NW Norman Avenue, Suite 210 Gresham OR 97030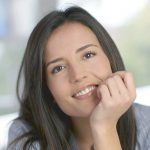 TruDenta Pain Relief: Life Changing Dentistry Derived from sports medicine, TruDenta uses a series of…

Lifestyle Modifications For Chronic Migraine Sufferers There's no quick and easy migraine cure, but there…

An Introduction To Rebound Headaches It's no fun to wake up with headaches — learn…

Migraine Diary Know your headaches and get closer to finding the source of your head…