Get to the root of your chronic migraines

From first contact at Michael J Solly, DDS, our Powell cosmetic dentists are committed to your individual attention and strive to provide personalized oral health care tailored for your unique dental needs and goals. We work hard to create the ultimate stress-free and comfortable dental experience. Your health and comfort are our top priorities, and we do what it takes to help every patient understand their symptoms and treatment options in a relaxed office setting.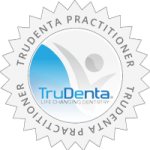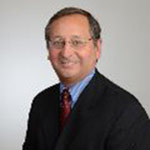 Dr. Michael Solly
We believe that having an attractive smile improves your quality of life. In fact we have seen a dramatic change in the personality of some of our patients after a smile makeover. Beautiful smiles build confidence. Healthy teeth and gums improve your overall health. It is our goal to be your partner in achieving both! Seek first to understand. We will spend a great deal of time just listening to you. We prefer to act as a consultant in your behalf while assisting you in developing a life plan for your dental care. We recognize that we are treating a person not just a set of teeth. All of our patients have unique dental problems and may well need very different solutions. Isn't it great that you are in charge of determining the solution that is best suited for you.
I am proud to have served patients in our community. Through continuing education and state-of-the-art equipment, we are able to offer you and your family the high level of care you're looking for. Our team at Michael J Solly DDS and I will give you a warm welcome and our ongoing commitment to your dental health.
Credentials and Memberships
American Dental Association
Second District Dental Society
Member of the Knoxville Chamber of Commerce Since 2002
American Academy of Cosmetic Dentistry
American Academy of GP Orthodontist
Tennessee Dental Association
Dental Organization for Conscious Sedation
Fellow of the Academy of General Dentistry
American Association of Function Orthodontist
American Orthodontic Society
584 Barnett Way, Powell, TN 37849, USA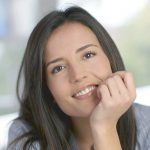 TruDenta Pain Relief: Life Changing Dentistry Derived from sports medicine, TruDenta uses a series of…

Lifestyle Modifications For Chronic Migraine Sufferers There's no quick and easy migraine cure, but there…

An Introduction To Rebound Headaches It's no fun to wake up with headaches — learn…

Migraine Diary Know your headaches and get closer to finding the source of your head…