Get to the root of your chronic migraines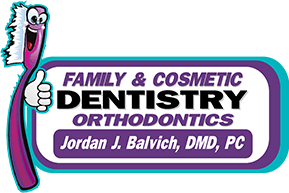 At the Rensselaer Headache Center, we primarily focus on pain management for jaw-related headaches, migraines, and TMJ issues. If you are looking for compassionate yet skilled practitioners, our dental care team headed by Dr. Jordan Balvich is here to help you get the care you need. Our priority is to deliver the highest quality mouth and jaw therapy to our patients in a comfortable and understanding setting. We primarily serve Rensselaer, PA and the surrounding area.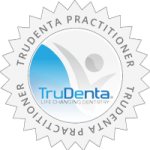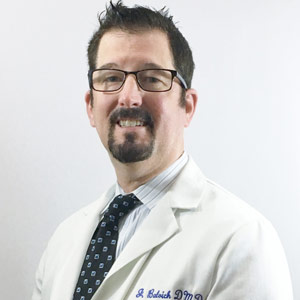 Dr. Jordan Balvich
Dr. "J" is the glue that brings our magnificent dental team together for you. He has been practicing general dentistry in Rensselaer, Indiana, for over 25 years now. Dr. Balvich gets a lot of questions regarding the initials after his name. Let us explain.
"DMD" stands for Doctor of Dental Medicine and Dr. J's training for this degree was done alongside medical students. "FAGD" stands for Fellow in the Academy of General Dentistry, and only six percent of dentists obtain this standing. These are doctors dedicated to furthering their knowledge and understanding of dental conditions. "DAAOS" is an abbreviation for Diplomate in the Academy of the American Orthodontic Society. Less than two percent of its membership obtains this level of understanding in orthodontics. As you can see, our doctor likes to excel at what he does! This is evidenced by Dr. Balvich being selected as one of the nation's "Top Dentists" by the Consumer Research Council of America for the past fourteen consecutive years.
Dr. J serves on the Board of Directors of the American Orthodontic Society (AOS). He also served as Past-President of the AOS, and he serves as the co-editor of the Journal of the American Orthodontic Society. Dr. Balvich is also an associate instructor with the AOS, teaching other pediatric and general dentists orthodontics. He has also recently served as a liaison for the Academy of General Dentistry in Washington D.C. with Indiana congressmen for patient rights. He is a past board member and president of the local CDC.
Dr. Balvich grew up in the suburbs of Chicago (Berwyn and Hinsdale), graduated from St. Joseph's College (Rensselaer), received his dental training from Southern Illinois University School of Dental Medicine (Alton, IL) and returned to Rensselaer in 1992. He has been married to Beth (Neal of Monticello, IN) since 1985. They met while working at Indiana Beach, Monticello, IN, during their college summers.
They have four children: Joshua, a graduate of Anderson University in business and works for Fastenal in sales. Parker, a recent graduate of Wabash College, works for dear ole' dad with the intent to learn the business and take the reigns one day. Graham recently graduated from Illinois Central Community College with an associate degree in Agricultural Business. Finally, there is Ella, who will be entering high school in the fall. She has enjoyed competitive dance and 4H for the past five years.
In his free time, Dr. J enjoys reading, dreaming of being on his sailboat, working in the yard and around the house, and watching the kids grow up and become as wise as their parents. He has also been an avid supporter of local youth activities and sports.
129 North Van Rensselaer Street, Rensselaer, IN 47978, USA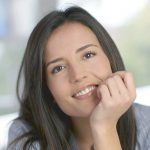 TruDenta Pain Relief: Life Changing Dentistry Derived from sports medicine, TruDenta uses a series of…

Lifestyle Modifications For Chronic Migraine Sufferers There's no quick and easy migraine cure, but there…

An Introduction To Rebound Headaches It's no fun to wake up with headaches — learn…

Migraine Diary Know your headaches and get closer to finding the source of your head…