Get to the root of your chronic migraines

At Sandpoint Headache Center, we primarily focus on pain management for jaw-related headaches, migraines, and TMJ issues. If you are looking for compassionate yet skilled practitioners, our dental care team headed by Dr. Steven Anderson is here to help you get the care you need. Our priority is to deliver the highest quality mouth and jaw therapy to our patients in a comfortable and understanding setting. We primarily serve Sandpoint, ID and the surrounding area.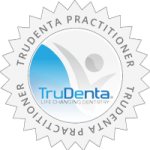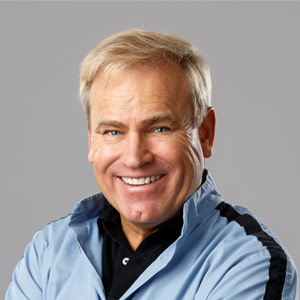 Dr. Steven Anderson
Dr. Anderson grew up in the Great Northwest, in Ellensburg, Washington. He graduated from the University of Washington with a degree in Business. He became inspired by his father-in-law, a general dentist, to pursue a direction where he could help people live a healthy life. So began the path towards becoming an excellent practitioner in the field of dentistry.
His choice for dental school was Ohio State University, in Columbus Ohio; a long way from home, but the university had an outstanding reputation and it allowed him the chance to see another part of the country. He graduated in 1987, upon which he spent time doing an externship at the Coast Guard dental clinic in Seattle, Washington. He then worked in the Indian Health Service in Fort Defiance, Arizona. In 1989 Dr. Anderson purchased his practice in Sandpoint, Idaho. He has called Sandpoint home for over 25 years from now.
Dr. Anderson has been married to his wonderful wife Laurie, a dental hygienist in the practice, for over 30 years. They have four great kids who have provided plenty of excitement over the years with all their activities from ski racing to soccer and everything in-between. Sandpoint has been a wonderful place for them to grow up.
He enjoys all this area has to offer and feels thankful to live in such a beautiful part of the country. He enjoys skiing, bike riding, being out on the lake, hiking, and just about anything outdoors. The family enjoys following their favorite sports teams, especially the Huskies, the Cougars, the Ohio State Buckeyes, the Seahawks, Mariners baseball, and Gonzaga basketball. (To name a few!)
311 S Division Ave, Sandpoint, ID 83864, USA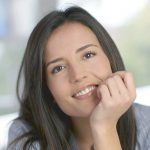 TruDenta Pain Relief: Life Changing Dentistry Derived from sports medicine, TruDenta uses a series of…

Lifestyle Modifications For Chronic Migraine Sufferers There's no quick and easy migraine cure, but there…

An Introduction To Rebound Headaches It's no fun to wake up with headaches — learn…

Migraine Diary Know your headaches and get closer to finding the source of your head…