Get to the root of your chronic migraines

At Selmer Headache Center, we primarily focus on pain management for jaw-related headaches, migraines, and TMJ issues. If you are looking for compassionate yet skilled practitioners, our dental care team headed by Dr. Ron Bell is here to help you get the care you need. Our priority is to deliver the highest quality mouth and jaw therapy to our patients in a comfortable and understanding setting. We primarily serve Selmer, TN and the surrounding area.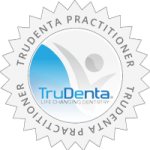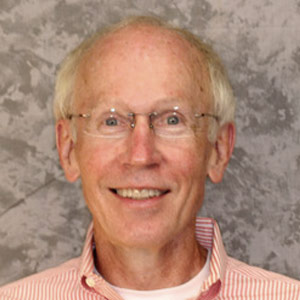 Dr. Ron Bell
I have been a practicing dentist for 36 amazing years. My goal throughout the years has always been to make people feel good about themselves. I love dentistry and feel that it is the perfect fit for me professionally. I am detail-orientated and love the ability to incorporate the many sciences that are required to provide phenomenal dental care. I would use my favorite acronym to represent my dedication: it is ASK, which stands for Always Seeking Knowledge. I love to learn! My passion, both professionally and personally, is knowledge. In dentistry, my dedication to continuing education allows me to provide the best treatments possible.
Education and Dedication
My studies have always taken a priority. I earned my Bachelor of Science degree in the double majors of Biology and Chemistry from the University of Tennessee in 1973. I next went to the University of Tennessee College of Dentistry, where I received my Doctorate of Dental Surgery in 1976. Through it all, I found myself continually excited by the idea of providing excellent dental care.
I feel that in many ways my education picked up when I finished my formal schooling. I have put over 5000 hours into my continuing education. I am known as a "Continuing Education Junkie". If I can learn something to provide a higher level of care, I am on board. I have been trained in-depth across all disciplines of dentistry. I have also been honored with the Tennessee Dental Association ACE Award and am a Fellow of the Academy of General Dentistry.
Professional Affiliations
American Dental Association
Tennessee Dental Association
7th District Dental Society
Corinth (Ms) Dental Society
Academy of General Dentistry
International Association for Orthodontics
Mid South Orthodontic Study Club
Seattle Study Club of Memphis
In the Office
My goal is to provide comprehensive dental care while paying special attention to each individual's needs. I am always on the cutting edge of the newest technologies and techniques, and I consider myself an "early adapter". My office has been equipped with electric handpieces since 1997 and digital radiography since 2000. I have provided incredible care by using cutting-edge technology to all of my patients and even multiple generations in some families.
I believe that this has happened because I value the patient beyond the teeth and jawline. I am always happy to have a conversation while sharing and listening to all that my patients have to say. I value their opinions and work to make them each feel valued as the important person they are. That is also what makes dentistry such a great field. It makes people feel more self-worth. Through my work, I can help people feel listened to in the office, and when they leave, they are brimming with confidence from the new smile we have achieved together.
Community Involvement
The Selmer community is phenomenal. I am so thankful to them for allowing me to do what I love professionally. I look forward to every opportunity I have to give back and am involved in numerous social organizations, including:
Arts in McNairy – Board of Directors
Rockabilly Revival – Steering Committee
Selmer First Baptist Church – Deacon, Choir, and Committee Member
McNairy Regional Alliance – Committee Member
Memphis Hightailers Bicycle Club
Shiloh Eagle Photographers
Boy Scouts of America – Cub Master, Troupe Leader, Board Member
United Way
American Cancer Society
Outside the Office
I grew up in Middle Tennessee, in what we called the "Country Suburbs" of Nashville. I met my beautiful wife during my sophomore year of college, and we are now celebrating 41 years and counting of married bliss. She has been my rock. During dental school, I joined the Air Force, and we were blessed with our first son, Rob. I left the military to be closer to home and have lived in the same house since 1979. During that time, we had another child, Jon. Both our sons are happily married, and we have four incredible grandchildren. You can find their photographs decorating my office.
I am big on bicycle riding, gardening, music, photography, and my church. I am known for my bicycle, and I'm sometimes referred to as that "crazy bicycle rider". I love biking to work. I also have a green thumb. Some of my houseplants are 35 years old. One of my points of pride at the office is our awesome Japanese Maple Tree, which is a true, four-season sensation. I have been a serious amateur photographer since I was eight. I helped a great group start a rockabilly festival, called Rockabilly Revival. I am the proud father of two sons, Rob and Jon. Rob has worked his way up the corporate ladder through several corporations, he is currently a product manager for Autozone at the corporate headquarters in Memphis, Tennessee. Jon is currently in seminary at Southeastern Theological Baptist Seminary in Wake Forest, NC. He also has a couple of gold records with his name on their covers. Jon was recently married to Lacey and they are happily living in North Carolina.
Rob and our daughter in law, Angela, have 4 children, Maddie, Jackson, Natalie, and Mallory. We enjoy spendng a lot of time with our precious grandchildren!
718 Federal Dr, Selmer, TN 38375, United States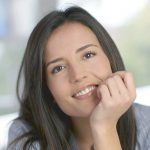 TruDenta Pain Relief: Life Changing Dentistry Derived from sports medicine, TruDenta uses a series of…

Lifestyle Modifications For Chronic Migraine Sufferers There's no quick and easy migraine cure, but there…

An Introduction To Rebound Headaches It's no fun to wake up with headaches — learn…

Migraine Diary Know your headaches and get closer to finding the source of your head…