Get to the root of your chronic migraines
You shouldn't have to live with chronic pain! Suffering from head and neck pain can decrease quality and enjoyment of life. There is now a revoluntionary therapy that combines advanced dentistry with sports medicine techniques to relieve the discomfort of: Headaches & Migraines, TMJ/TMD, Head, Neck or Jaw Pain, Dental Wear & Tooth Breakage, Clicking & Popping of the Jaw or Clenching & Teeth Grinding. Contact BC Head Pain Institute in Greater Vancouver to Learn more about how we can help with your chronic pain. Often within 20 minutes, BC Head Pain Institute can diagnose & determine potential treatments for your pain should it be caused by issues with the jaw or teeth.
Utilizing systems and methods perfected in sports medicine, Dr. Wang may be able to rapidly and painlessly resolve issues from which many patients have been suffering for years.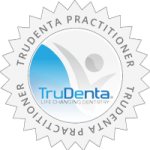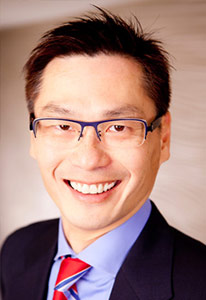 Dr. Cheng Lun Wang
Orthodontic specialist, Dr. Cheng Lun Wang launched the BC Head Pain Institute to aid those suffering from pain in the head, neck and jaw.
Dr. Wang is at the forefront of offering comfortable and painless therapy to ease head and neck pain. BC Pain Institute is one of the first practices in Canada to offer this type of treatment. Dr. Wang is trained and equipped with patented examination, diagnostic and treatment technologies.
"Dr Wang is the founder and sole-proprietor of PacificWest Dental Group in Surrey and Vancouver. PacificWest Dental Group has been providing Orthodontics / Braces for nearly two decades." To 3rd paragraph
Dr. Cheng Lun Wang graduated with a degree in Dental Surgery from the University of Western Ontario in 1989. After graduation, he completed an internship with the Hospital for Sick Children in Toronto, transitioning later into a full-time position with the I.W.K. Hospital for Children in Halifax and specializing as a pediatric orthodontist. During this time, Dr. Wang continued to teach undergraduate dental students from Dalhousie University, while also building a part-time private practice in Dartmouth, Nova Scotia.
Dr. Wang entered the orthodontic program at the University of Manitoba in 1991. After three years of intensive Clinical Orthodontic training, he earned a Masters of Science degree in Craniofacial Biology in 1994.
Dr. Wang's primary focus is working directly with you to meet your specific needs. Dr. Wang practices out of two locations of the BC Head Pain Institute – one in Vancouver BC and the other in Surrey BC.
Professional Memberships
American Lingual Orthodontic Association (ALOA)
British Columbia Society of Orthodontists (BCSO)
Canadian Association of Orthodontists (CAO)
American Association of Orthodontists (AAO)
Canadian Dental Association
7388 137th Street, Suite 3, Surrey, BC V3W 1A3, Canada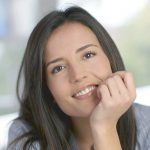 TruDenta Pain Relief: Life Changing Dentistry Derived from sports medicine, TruDenta uses a series of…

Lifestyle Modifications For Chronic Migraine Sufferers There's no quick and easy migraine cure, but there…

An Introduction To Rebound Headaches It's no fun to wake up with headaches — learn…

Migraine Diary Know your headaches and get closer to finding the source of your head…