Get to the root of your chronic migraines

At Wesley Chapel Headache Center, we primarily focus on pain management for jaw-related headaches, migraines, and TMJ issues. If you are looking for compassionate yet skilled practitioners, our dental care team headed by Dr. Mark Farina is here to help you get the care you need. Our priority is to deliver the highest quality mouth and jaw therapy to our patients in a comfortable and understanding setting. We primarily serve Wesley Chapel, FL. and the surrounding area.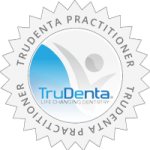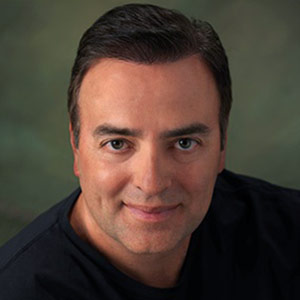 Dr. Mark Farina
Your smile is my business. It's what I do every day and why I chose to become an orthodontist more than 20 years ago. It's why I love what I do. To date, I've treated more than 10,000 smiles, from children as young as six to adults as wise as 82, and many teens in between. Whether I am caring for a patient in the office or donating my time to a child in the community, it's the same feeling. There's no greater joy for me than to see a happy, healthy smile I helped come true.
As a smile expert, I do one thing and do it well. From my undergraduate education to advanced training and ongoing research, I have specialized in gaining and integrating the knowledge and expertise that will enable me to provide the best orthodontic care possible now and in the future.
My Formal Education includes:
Bachelor of Science in Biology, Boston College
Doctorate of Dental Medicine, University of Pennsylvania
Post-Graduate Orthodontic Training, New York University
Additionally, I have received Advanced Training in the integrated diagnosis and treatment of TMJ. I served on Research teams at New York University and the University of Pennsylvania finding new and better ways to solve orthodontic problems.
And, I participate in Continuing Education to stay up-to-date on the latest breakthroughs and most effective innovations in the industry. Each year, I attend more than 80 hours of professional seminars so I may bring the most advanced diagnosis, treatment and technology to my patients.
TRUSTED PROFESSIONAL
In recent years, I was honored by my peers as one of the top ten orthodontists in the Tampa area. I am Board Certified with the American Board of Orthodontics and have earned the prestigious designation of Diplomate of the American Board of Orthodontics. I am also a proud member of the following professional organizations:
American Association of Orthodontists
Omicron Kappa Upsilon National Honor Society
The Roth-Williams International Society of Orthodontists
Florida Association of Orthodontists
Southern Society of Orthodontists
American Dental Association
West Coast Dental Association
Hillsborough County Dental Society
Hillsborough County Dental Research Clinic
The Pankey Institute
Spear Study Group
PIONEERING TECHNOLOGY
I am always on the lookout for new technology that will make my patients more comfortable and achieve better results. In recent years, I pioneered the new 3D imaging so my patients no longer have to experience the awful taste and discomfort of the old plaster molds. I was one of the first orthodontists in Tampa to introduce the robotic precision of Suresmile® so my patients spend less time in the orthodontic chair and get braces off 34% faster. The new technology allows me to create precise, predictable treatment plans from the start without backtracking or guesswork. My patients know what to expect and get to see beautiful new smiles faster and easier than ever.
PATIENTS LIKE FAMILY
My patients are like family to me. I enjoy welcoming every patient into my practice and getting to know what makes each one smile. My staff and I take pride in creating a warm and friendly office and making treatment comfortable and convenient, so patients of all ages like to visit.
MY FAMILY
Originally from New England, I have lived in the Tampa area since 1994. My wife Lissette and I have been married for 24 years and have two sons Stefano and Sergio, who have spent their childhoods here in this community. Our family loves all sports, the beach, fishing and traveling abroad.
GIVING BACK
I believe in giving back to our community. Over the years, Farina Orthodontics has contributed countless hours and made considerable donations to our greater family of neighbors and friends, from giving free care to children in need to providing mouth guards for local sports teams and sponsoring numerous causes that support education, encourage leadership and save lives.
2370 Bruce B Downs Boulevard, Suite A, Wesley Chapel, FL, USA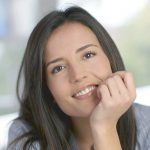 TruDenta Pain Relief: Life Changing Dentistry Derived from sports medicine, TruDenta uses a series of…

Lifestyle Modifications For Chronic Migraine Sufferers There's no quick and easy migraine cure, but there…

An Introduction To Rebound Headaches It's no fun to wake up with headaches — learn…

Migraine Diary Know your headaches and get closer to finding the source of your head…