Get to the root of your chronic migraines

At West Jefferson Headache Center, we primarily focus on pain management for jaw-related headaches, migraines, and TMJ issues. If you are looking for compassionate yet skilled practitioners, our dental care team headed by Dr. Alvin Jenkins is here to help you get the care you need. Our priority is to deliver the highest quality mouth and jaw therapy to our patients in a comfortable and understanding setting. We primarily serve West Jefferson, NC. and the surrounding area.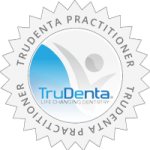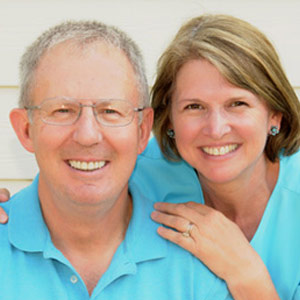 Dr. Alvin Jenkins
Dr. Alvin Jenkins is an Ashe county native. If you ask him he will tell you he is a country dentist and he enjoys being just that. Since graduating from the University of North Carolina with a Bachelor of Science in Dentistry and a Doctorate of Dental Surgery in 1976, he has continuously practiced right here in his hometown of West Jefferson. He set a goal to build an exceptional facility to allow himself and staff to provide a very high quality of dental services to the people of Ashe County and our region, and he will tell you that he will tell you that he is blessed by having accomplished that goal and having a dedicated, caring group of coworkers with whom to enjoy it.
Advancements in Training and Technology
Dr. Jenkins has always enjoyed building his practice with cutting-edge advances in the profession and has devoted hundreds of hours into continuing education courses. He enjoys very much participating in continuing education, from SHATKIN F.I.R.S.T. mini implant course to sedation dentistry, and sharing ideas with other dentists from the United States.
Dr. Jenkins was the first dentist to adopt the CEREC® CAD/CAM technology in Ashe County in the 1990's when there were only 500 Siemens CEREC systems in the United States. He also removed mercury, amalgam fillings from the practice over 15 years ago. He was one of the first dentists to recognize technological trends that have been and continues to change dentistry for the better.
Additionally, Dr. Jenkins was the first dentist in our area to incorporate lasers into the practice and continues to use laser dentistry and the latest 3D scanning technology from 3M Corporation. He is working to eliminate gooey impression material totally.
Through his direction, Mountain Town Dental continues to seek out the most effective and beneficial products, techniques, and materials to better serve our clients in protecting their dental and general health, all of which are designed to be effective and keep patients' costs down.
Professional Affiliations
International Association of Mini Dental Implantology
DOCS – Dental Organization for Conscious Sedation
North Carolina Dental Society
American Dental Association
About His Team
Dr. Jenkins is especially proud of his staff. They are well trained, very professional, highly experienced, and very caring. He believes that they make our practice special. He is very excited about the future of dentistry and takes pride in being in the profession.
Outside the Office
Dr. Jenkins is a member of the Smethport United Methodist Church and has served in a variety of roles in the church including teaching Sunday school, Pastor Parrish Relations, Parsonage Committee, and trustee. It is the same church in which he wed his wife, Carolyn, in 1971. Dr. Jenkins' daughter, Emily, is also a dentist and practices at Mountain Town Dental alongside him.
When Dr. Jenkins is not working he loves to be fishing and has even built two beautiful wooden Mackenzie River Drift boats. He particularly loves fly fishing and was told by one of his close friends, "you sure can cast pretty not to catch many fish." He says he can't argue with the statement. To him, it is about being outdoors and enjoying God's creations; a fish is just a bonus.
Dr. Jenkins earned his Private Pilot Certification and an instrument rating, and is also a certified scuba diver. He is fluent in Spanish and speaks a little Chinese as well.
422 E Second Street Unit 2, West Jefferson, NC 28694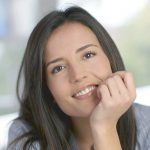 TruDenta Pain Relief: Life Changing Dentistry Derived from sports medicine, TruDenta uses a series of…

Lifestyle Modifications For Chronic Migraine Sufferers There's no quick and easy migraine cure, but there…

An Introduction To Rebound Headaches It's no fun to wake up with headaches — learn…

Migraine Diary Know your headaches and get closer to finding the source of your head…