Get to the root of your chronic migraines

At Austin Dental Spa, our goal is to provide our patients with the highest quality of dental care possible. To accomplish this our cosmetic dentist, Dr. Mark Sweeney, utilizes only the highest quality materials and the latest technology available in a world-class spa setting. The combination of spa amenities and personalized care offered at Austin Dental Spa will put you at ease while Dr. Sweeney custom-crafts your beautiful new smile.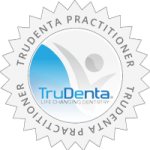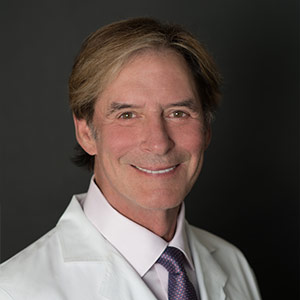 Dr. Mark Sweeney
Dr. Mark Sweeney has been practicing as a cosmetic dentist since 1979, and is known nationally for his expertise and artistry in smile makeovers. He created Austin Dental Spa with the discerning cosmetic patient in mind. He maintains his general dental skills by caring for several thousand loyal patients who won't let anyone else treat them. His easygoing demeanor and passion for dentistry puts people of all walks of life at ease while they are discussing or undergoing treatment.
Background and Education
A graduate of the University of Texas at Austin (1975) and the University of Texas Health Science Center Dental School (1979), Mark began his career as a cosmetic dentist in Austin in 1979. While providing general dental care, his main passion was improving people's appearances through cosmetic procedures. Though modern cosmetic procedures did not even exist in the early years of his career, he improvised with the materials available at the time to whiten, reshape, and replace front teeth to give people the smiles they dreamed of. Now, Dr. Mark Sweeney has become a renowned cosmetic dentist, and his Austin Dental Spa is equipped with the very latest technology. Dr. Sweeney excels at placing DURAthin® porcelain veneers and employs other state-of-the-art technologies to transform our patients' smiles. He has also established a reputation in Austin and beyond as a trusted sedation dentist, helping his patients relax during their treatments.
Professional Associations
Dr. Sweeney has taken several hundred hours of continuing education, and studied with the leading cosmetic dentists in the country, and is a sustaining member in the American Academy of Cosmetic Dentistry. A premier sedation and cosmetic dentist in Austin, Dr. Mark Sweeney is a member of the following:
Capital Area Dental Society
Texas Dental Association
American Dental Association
American Academy of Cosmetic Dentistry
Academy of General Dentistry
American Endodontic Society
United States Dental Tennis Association
Academy of Comprehensive Esthetics
Founding Member of the Texas Academy of Cosmetic Dentistry
3305 Northland Drive, Suite 515, Austin, TX 78731, USA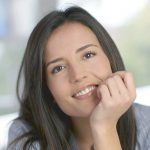 TruDenta Pain Relief: Life Changing Dentistry Derived from sports medicine, TruDenta uses a series of…

Lifestyle Modifications For Chronic Migraine Sufferers There's no quick and easy migraine cure, but there…

An Introduction To Rebound Headaches It's no fun to wake up with headaches — learn…

Migraine Diary Know your headaches and get closer to finding the source of your head…