Get to the root of your chronic migraines

At Columbus Headache Relief, we primarily focus on pain management for jaw-related headaches, migraines, and TMJ issues. If you are looking for compassionate yet skilled practitioners, our dental care team headed by Dr. Mark Levy is here to help you get the care you need. Our priority is to deliver the highest quality mouth and jaw therapy to our patients in a comfortable and understanding setting. We primarily serve Columbus, OH. and the surrounding area.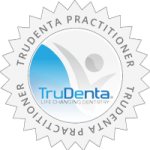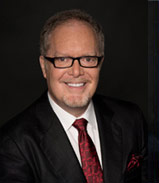 Dr. Mark Levy
Dr. Mark Levy is a lifelong resident of Columbus. Dr. Levy, is a graduate of The Ohio State University College of Dentistry has been practicing dentistry in Columbus over 30 years. Dr. Levy has continued his education at the world renowned Las Vegas Institute for Advanced Dental Studies (LVI). He was asked to return as a Clinical Instructor at LVI, teaching dentists from across the United States, Canada, Australia and Europe the advanced techniques required for modern comprehensive and esthetic dentistry. Dr. Levy has also served as a Clinical Instructor at The Ohio State University College of Dentistry. These experiences working alongside the world's most celebrated and accomplished cosmetic dentists in addition to hundreds of hours of continuing education has uniquely prepared him to care for the challenges of meeting his patient's wants and needs. His passion for dentistry has led to his reputation as one of Ohio's foremost dentists. Additionally, Dr. Levy was the first dentist in Central Ohio to be trained in the discipline of combining aesthetic dentistry and neuromuscular dentistry to provide esthetics as well as function in the treatment of temporomandibular dysfunction (
TMJ
).
Dr. Levy has become one of Central Ohio's foremost dentists providing non-surgical treatments of both 
sleep apnea
 and TMJ disorders. He and his wife, Cynthia, have lectured nationally and have trained numerous other dentists in this specialized field. Dr. Levy has participated in dental missions to Israel, providing care for the country's indigent. He has lectured on neuromuscular dentistry both locally and internationally, and served as a dental consultant to Patch Adams, M.D. in his quest to build a free hospital and dental clinic in West Virginia. Dr. Levy continues to stay cutting edge and is a member of several professional organizations, including I.A.P.A. (The International Association of Physiologic Aesthetics), A.A.D.S.M. (The American Academy of Dental Sleep Medicine), and A.A.S.M (American Association of Sleep Medicine). In addition, Dr. Levy has been a member of the American Dental Association, the Ohio Dental Association, the Columbus Dental Society and Alpha Omega
1335 Dublin Road Suite 100B, Columbus, OH, United States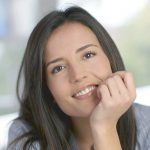 TruDenta Pain Relief: Life Changing Dentistry Derived from sports medicine, TruDenta uses a series of…

Lifestyle Modifications For Chronic Migraine Sufferers There's no quick and easy migraine cure, but there…

An Introduction To Rebound Headaches It's no fun to wake up with headaches — learn…

Migraine Diary Know your headaches and get closer to finding the source of your head…