Get to the root of your chronic migraines

At The Woodlands Headache Relief, we primarily focus on pain management for jaw-related headaches, migraines, and TMJ issues. If you are looking for compassionate yet skilled practitioners, our dental care team headed by Dr. Guy Lewis is here to help you get the care you need. Our priority is to deliver the highest quality mouth and jaw therapy to our patients in a comfortable and understanding setting. We primarily serve The Woodlands, TX. and the surrounding area.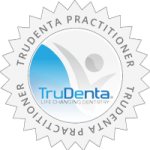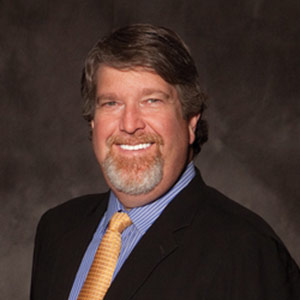 Dr. Guy Lewis
For our Houston, TX, board-certified Cosmetic Dentist, Dr. Guy M. Lewis, dentistry is a passion and represents a lifelong commitment to his patients. Dr. Lewis loves seeing his patients' lives changed by restoring beauty, confidence, and health. As the only Founding and Accredited Member of the American Academy of Cosmetic Dentistry (AACD) in Houston, Dr. Lewis is recognized throughout the world by peers and patients alike as a pioneer in cosmetic dentistry. For more than 30 years, Dr. Lewis has stayed at the forefront of dental techniques and technology to deliver to his patients some of the best that dentistry offers. He also serves as an Adjunct Professor of Dentistry at Baylor College of Dentistry and is a Featured Speaker at annual AACD and industry conventions.
There are many dentists that claim to perform cosmetic dentistry, but there are very few like Dr. Lewis who have devoted their careers to the art and science of cosmetic dentistry. Experience, dedication, and skill all matter, but it also takes a true artist to create a smile that complements a person's facial features and personality. As the Official Cosmetic Dentist for the Houston Rockets, Astros, Dynamo and Aeros, Dr. Lewis has transformed the smiles of many well-known figures and athletes, including USA Olympic champions and pageant contestants for Miss Texas, Miss Teen Texas and Miss Hawaiian Tropic. Having implemented a patient-first philosophy for 30 years, Dr. Lewis is an award-winning dentist who creates awe-inspiring smiles with his own brand of No-Prep G. Lewis veneers, porcelain crowns, dental implants, smile makeovers, and much more.
Dr. Lewis has been interested in the field of dentistry since childhood, when he was inspired by his aunt who worked at a dental office. He saw how much quality dental care improved people's lives and knew he wanted to become a dentist and open his own practice one day. Today, he leads a dental practice in The Woodlands, TX, and 2 in Houston, TX, where he offers his patients cosmetic dentistry (porcelain veneers, teeth whitening, tooth-colored fillings, smile makeovers), general and family dentistry (preventative care), and restorative dentistry (crowns, implants).
Dr. Lewis has surrounded himself with a talented team of trained dental professionals who share a common goal that has earned TCCD a reputation as one of the leading cosmetic dentistry practices in the nation. He wants to make every dental visit as enjoyable and efficient as possible for patients who visit from Houston, TX, across the nation, and around the globe.
In 1984, he earned a Doctor of Dentistry from Baylor College of Dentistry in Dallas, TX, the same year he Co-Founded the American Academy of Cosmetic Dentistry with other internationally renowned dentists. At the time, cosmetics was just becoming a specialized area of dentistry as it began to grow from the use of orthodontic appliances to improve the appearance of smiles into the use of porcelain restorations and other new advancements for enhancements. In 1989, Dr. Lewis became accredited by the AACD, the youngest cosmetic dentist to ever do so.
American Academy of Cosmetic Dentistry, Co-Founder & Accredited Member
Texas Dental Association, Member
American Dental Association, Member
International Academy for Dental Facial Esthetics, Fellow
Nominated and elected by a group of his peers as a "Best Dentist in America"
Named a "Top Dentist" by multiple publications, including Texas Monthly, the Houston Chronicle, Houstonia Magazine, H Texas Magazine, and SuperDentists
Served as the official cosmetic dentist for the Houston Rockets, Houston Astros, the Houston Dynamo, and the Houston Aeros, as well as several pageants including; Miss Texas, Miss Teen Texas, and Miss Hawaiian Tropic.
Created the winning smiles of Olympic gold medalists, TV personalities, actors, models, rock stars, and elected officials
Received a Fellowship at the International Academy for Dental Facial Esthetics (one of only a handful of Texas Cosmetic Dentists to do so)
Dr. Lewis believes that his greatest achievement is his family. He and his wife of 33 years, Holly, have 5 wonderful children – 3 of whom work for the practice! He also has two dogs, Barney and Boomer, both named after some of his favorite pastimes: Barney Fife from "The Andy Griffith Show" and the University of Oklahoma (OU) Boomer Sooners. In his spare time, Dr. Lewis loves to play golf and go to sporting events. He collects sports memorabilia, some of which you will see at our office. He is active in his church and his children's school, and served as the announcer for the school's football program. He is also an active member of the alumni community for his alma mater, Abilene Christian University, where his wife and children also went to school.
Dr. Lewis enjoys giving back to the community and has been involved with many charitable projects during the years. He has volunteered his services for the Give Back a Smile program, Wounded Warrior and Houston Makeover. Every December, Dr. Lewis donates proceeds from teeth whitening procedures to the Be an Angel Fund. Dr. Lewis has also dedicated his time and service to multiple medical mission trips to Honduras to perform dental work.
4800 W. Panther Creek Dr., Ste. 200 The Woodlands, TX 77381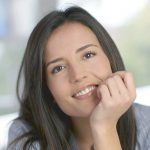 TruDenta Pain Relief: Life Changing Dentistry Derived from sports medicine, TruDenta uses a series of…

Lifestyle Modifications For Chronic Migraine Sufferers There's no quick and easy migraine cure, but there…

An Introduction To Rebound Headaches It's no fun to wake up with headaches — learn…

Migraine Diary Know your headaches and get closer to finding the source of your head…