Get to the root of your chronic migraines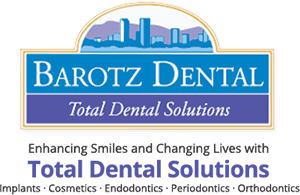 At Denver Headache Center, we primarily focus on pain management for jaw-related headaches, migraines, and TMJ issues. If you are looking for compassionate yet skilled practitioners, our dental care team headed by Dr. Charles Barotz is here to help you get the care you need. Our priority is to deliver the highest quality mouth and jaw therapy to our patients in a comfortable and understanding setting. We primarily serve Denver, CO and the surrounding area.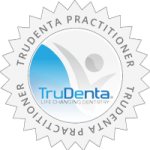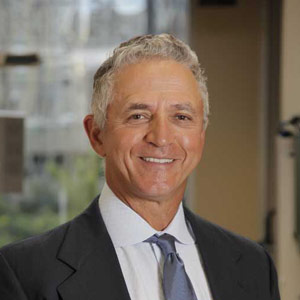 Dr. Charles Barotz
Award-winning dentist Dr. Charles S. Barotz has been a pioneer in enhancing smiles with artistic dentistry since 1980. A graduate of Georgetown University School of Dentistry, he has dedicated his life to providing you with the best that dentistry has to offer.
Always an innovator, Dr. Barotz challenges himself to stay current with the best in dental technology and procedures. Additionally, he is continuously exploring leading-edge, future technologies to further enhance Barotz Dental and our ability to provide Total Dental Solutions.
In order to provide you with advanced, state-of-the-art, comfortable, personalized, and antiseptic dental care, Dr. Barotz and his team of dedicated professionals continually educate themselves on the latest dental techniques. Dr. Barotz has coined the term Super Dentist. As an aspiring young dentist, Dr. Barotz vowed to learn a new dental technique or procedure once every six months that most dentists refer out for treatment. That decision, 37 years later, has yielded a dentist that is thoroughly trained in multiple aspects of dentistry and experienced in delivering the finest care. Much like Superman has many super powers, Dr. Barotz' career long dedication to continuing education has given him multiple dental super powers.
Widely recognized as one of Denver, Colorado's premier cosmetic dentists, Dr. Barotz was selected by Channel 7 ABC News to participate in Denver's local "Extreme Makeover." He was named one of five finalists in a national cosmetic "Dentist of the Year" contest, and has been awarded Top Clinician and Continuing Education Provider by Dentistry Today.
Dr. Barotz is or has been a member of the American Dental Association, the Colorado Dental Association, the Metropolitan Denver Dental Society, the Colorado Prosthetic Society, the Columbine Periodontal Study Club, the Academy of Osseointegration, the Midwest Institute of Advanced Dental Studies and the Rocky Mountain Dental Study Club.
A published, best-selling author, Dr. Barotz is in demand internationally as a speaker on many subjects related to dental excellence. He lectures other dentists on subjects including dental implants, implant-supported dentures, and his own special techniques for creating cosmetically beautiful "Drop Dead Gorgeous Dentures."
In his free time, Dr. Barotz is an avid golfer, regularly hitting the links here in the Rocky Mountains and around the world on his travels (pictured winning a golf tournament with his son, Sam). A hockey fanatic, Dr. Barotz has been a loyal Colorado Avalanche Season Ticket member since 1995. He and his wife, Robin, our finance manager, are proud and loving parents of their three children. The family-first culture is something Dr. Barotz has emphasized both at home and at the office, and we invite you with open arms to join the Barotz Dental family.
303 16th Street # 250 Denver, CO 80202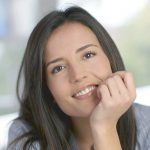 TruDenta Pain Relief: Life Changing Dentistry Derived from sports medicine, TruDenta uses a series of…

Lifestyle Modifications For Chronic Migraine Sufferers There's no quick and easy migraine cure, but there…

An Introduction To Rebound Headaches It's no fun to wake up with headaches — learn…

Migraine Diary Know your headaches and get closer to finding the source of your head…