Get to the root of your chronic migraines

At Silver Spring Headache Center, we primarily focus on pain management for jaw-related headaches, migraines, and TMJ issues. If you are looking for compassionate yet skilled practitioners, our dental care team headed by Dr. Alice Bassford is here to help you get the care you need. Our priority is to deliver the highest quality mouth and jaw therapy to our patients in a comfortable and understanding setting. We primarily serve Silver Spring, MD and the surrounding area.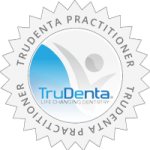 Dr. Alice Bassford
A 1989 graduate of Siena College, Loudonville, NY (BS Biology) and a 1992 graduate of The University of Connecticut School of Dental Medicine (DMD), Dr Bassford completed a 1 year residency in Advanced General Dentistry ( AEGD-1yr) with the US Army at Fort Jackson, Columbia , SC. She was honorably discharged from the US Army Dental Corps as a Major after 10 years of service. She is dedicated to education and research and received both Fellowship (1998) and Mastership (2005) in the Academy of General Dentistry. She is a Diplomate with the American Academy of Dental Sleep Medicine (AADSM). She uses state-of-the-art technology including 2D bite-wing radiographs, cad/cam Cerec one-visit crowns, micro-current for anxiety and pain, and physical therapy modalities for TMJ and has stress and relaxation treatment protocols.
10301 Georgia Avenue, Silver Spring, MD 20902, USA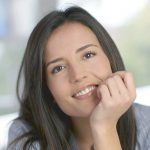 TruDenta Pain Relief: Life Changing Dentistry Derived from sports medicine, TruDenta uses a series of…

Lifestyle Modifications For Chronic Migraine Sufferers There's no quick and easy migraine cure, but there…

An Introduction To Rebound Headaches It's no fun to wake up with headaches — learn…

Migraine Diary Know your headaches and get closer to finding the source of your head…