Get to the root of your chronic migraines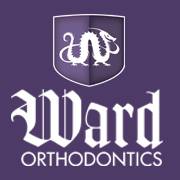 Ward Orthodontics is committed to providing the highest quality in orthodontic care. Offering braces and Invisalign® for children, teens, and adults to our patients in Fort Collins, Loveland, Windsor, Wellington and the surrounding communities of Cheyenne, and Greeley.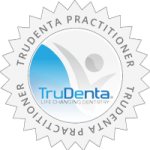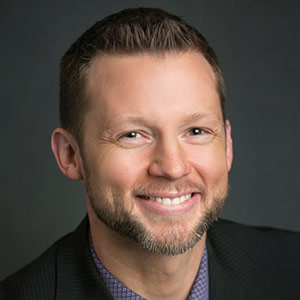 Dr. Jared Ward
Dr. Ward is passionate about orthodontics, and enjoys using his skills and training to help families in Fort Collins. He grew up in this town, and cares deeply for our community. He treats each patient like family, and utilizes only the most advanced technologies and orthodontic methods to create custom treatments. As a father, he wants only the best for his children, and he extends this level of care to each and every patient who comes to see him.
Education
Before becoming an orthodontist, Dr. Ward graduated from Fort Collins High School as valedictorian of his class. He attended Brigham Young University for his undergraduate degree, where he graduated Magna Cum Laude. Dr. Ward attained his Doctor of Dental Medicine degree from the Oregon Health and Science University School of Dentistry, where he graduated first in his class and received highest distinctions in academics and patient care. He then completed three years of orthodontic training at The Ohio State University, where he received his Orthodontic Certificate and Master of Science degree.
Continuing Education
During his formal education, Dr. Ward was honored with numerous distinctions and awards, including induction into Omicron Kappa Upsilon, the national Dental Honor Society. He also conducted research to help children with cleft lip and palate, which he presented at the International Association of Dental Research Annual Meeting.
Dr. Ward strives for perfection in every orthodontic treatment he provides. He has a true passion for his profession, and is constantly seeking new and innovative ways to make the orthodontic experience more efficient and comfortable for his patients. As a part of his continuing education, Dr. Ward takes numerous courses and seminars each year, and is an active member in the American Association of Orthodontists, American Dental Association, Rocky Mountain Society of Orthodontists, and Colorado Dental Association.
Family Life
Dr. Ward was born and raised in Fort Collins, and he is happy to be serving his hometown community. At home, he has a beautiful wife, Stephanie, and three little girls, with whom he loves spending his spare time. He also enjoys spending time in the beautiful Colorado outdoors, hiking, camping, backpacking, running, mountain biking, snowboarding and rock climbing. He loves playing soccer, reading and watching movies with his family.
Community Involvement
Dr. Ward feels lucky to live and work in such a close-knit community, and is always looking for opportunities to help others. He especially enjoys working with teenagers, and has been involved with the Boy Scouts of America and his church youth group for over seven years.
2720 Council Tree Avenue, Suite 266, Fort Collins, CO 80525, USA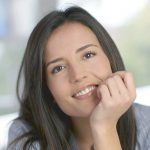 TruDenta Pain Relief: Life Changing Dentistry Derived from sports medicine, TruDenta uses a series of…

Lifestyle Modifications For Chronic Migraine Sufferers There's no quick and easy migraine cure, but there…

An Introduction To Rebound Headaches It's no fun to wake up with headaches — learn…

Migraine Diary Know your headaches and get closer to finding the source of your head…