Get to the root of your chronic migraines

If you are looking for a compassionate and skilled office, Dr. Robb Warren, can help you get the care you need. Our priority is to deliver the highest quality mouth and jaw therapy to our patients in a comfortable and understanding setting. We primarily serve Madison, Wisconsin and the surrounding areas.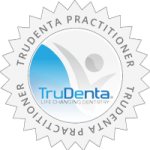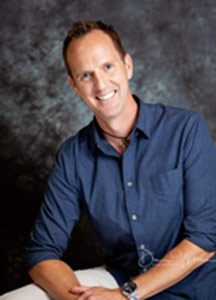 Dr. Robb Warren
I could sit here and type in my education background and list my accomplishments, and, yet, I don't think that will tell you about the real me. For those of you that would like to know, I earned my undergraduate degree from Miami University in Oxford, Ohio and went on to earn my doctorate from the best dental school in the country, The Marquette University School of Dentistry. All my other fun groups and organizations are listed at the end. All of which I am proud to be a member, and, yet, that only tells you a little about who I am and why I should be your dentist.
What you need to know is that I love what I do! Think about all the great moments in your life, and I am willing to bet you will remember someone smiling at you, or maybe you can picture yourself beaming from ear to ear. When you smile you make someone's day. If we can give someone that gift, be compassionate, get them out of pain, save their smile and let their true self shine through, then we have been successful. If we can do that for you, then I am the one beaming from ear to ear! If a patient ever has a problem in my office, then tell me. If you have what almost all patients have, a positive experience, then please tell others.
I live to learn. I think my wife believes I am part squirrel as I hide dental journals all over the house for when I am ready to read them. As a team I encourage and expect my team to take continuing education courses. The moment we think we know everything it only proves we know nothing. I pride myself on keeping up-to-date on what we can do to enhance your care and consistently work with specialist to collaborate on what options might be best for you. It is about choices and options because, in the end, it is your oral health and your smile!
There are only two things I love more than being a dentist: God and my family. My faith is the center of my life. I believe God has given me a gift to be able to do what I do and love. And with that gift, I strongly believe in giving back to the community, which is why I help run the dental side of the Touched Twice Clinic and have a goal of donating not just money but the most valuable resources we all have: our knowledge and our time.
I could go on for pages about my loving family, but here is what you need to know: I love my wife, and I love my children. At times I am the biggest kid in the house, playing in the snow, jumping in the leaves or running through the sprinkler, and anyone who knows me will tell you the same. My wife, Erin, and I also enjoy our moments together whether it be a date night, a game night, helping out at our church or finding ways to get outside and enjoy what life has to offer. I encourage you to e-mail me via the contact form below if you have any questions, as that is why I am here. To help you find and maintain that beautiful smile and share the joy that comes with sharing a smile and bringing sunshine to someone's day.
Keep Smiling,
Robb
4226 Milwaukee St, Madison, WI 53714, United States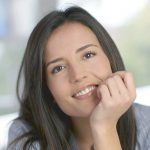 TruDenta Pain Relief: Life Changing Dentistry Derived from sports medicine, TruDenta uses a series of…

Lifestyle Modifications For Chronic Migraine Sufferers There's no quick and easy migraine cure, but there…

An Introduction To Rebound Headaches It's no fun to wake up with headaches — learn…

Migraine Diary Know your headaches and get closer to finding the source of your head…