Get to the root of your chronic migraines

At Aurora Headache Center, we primarily focus on pain management for jaw-related headaches, migraines, and TMJ issues. If you are looking for compassionate yet skilled practitioners, our dental care team headed by Dr. S. Kent Lauson is here to help you get the care you need. Our priority is to deliver the highest quality mouth and jaw therapy to our patients in a comfortable and understanding setting. We primarily serve Aurora, CO. and the surrounding area.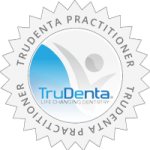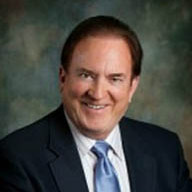 Dr. S. Kent Lauson
Dr. Lauson's distinguished career as a specialist in orthodontics, dentofacial orthopedics and temporomandibular dysfunction (TMJ) has spanned over 30 years.
He did undergraduate studies at the University of Wyoming, later attaining his Doctorate of Dental Surgery degree in 1971 from the University of Iowa Dental School. He then served two years in the USAF Dental Corps, where he received a Periodontics Certificate and was the Preventive Dentistry Officer of his base. After the Air Force, he completed his orthodontic residency, receiving his Master's in Orthodontics in 1975 at St. Louis University Medical Center. He has been in private practice in Metro Denver ever since.
During this time, he developed techniques for orthodontic treatment resulting in full beautiful smiles without the removal of any permanent teeth, and is well known for getting excellent results in complex orthodontic and TMJ cases. A best-selling author with his book Straight Talk about Crooked Teeth, Dr. Lauson has lectured at many national dental and orthodontic meetings to spread his influence and elevate the state of orthodontics. His 10 Keys to Facial Harmony has received praise from noted authorities around the world and his techniques have improved the lives of thousands of individuals.
Dr. Lauson is currently listed in the "Guide to America's Top Dentists," published by Consumers Research Council of America. He received the distinction, "Best of Aurora" in orthodontics from the US Local Business Association. Dr. Lauson is a Fellow of the International College of Craniomandibular Orthopedics and has memberships in the American Association of Orthodontists, Rocky Mountain Society of Orthodontists, Colorado Association of Orthodontists, the American Association for Functional Orthodontics, the American Dental Association, the Colorado Dental Association, the Metro Denver Dental Society, and the American Academy and Board of Head, Facial and Neck Pain and TMJ Orthopedics. Dr. Lauson is also on the advisory board of the Journal of Oral Hygiene and Health.
14991 E Hampden Ave, Aurora, Colorado, USA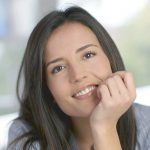 TruDenta Pain Relief: Life Changing Dentistry Derived from sports medicine, TruDenta uses a series of…

Lifestyle Modifications For Chronic Migraine Sufferers There's no quick and easy migraine cure, but there…

An Introduction To Rebound Headaches It's no fun to wake up with headaches — learn…

Migraine Diary Know your headaches and get closer to finding the source of your head…