Get to the root of your chronic migraines

At Houston Headache Relief, we primarily focus on pain management for jaw-related headaches, migraines, and TMJ issues. If you are looking for compassionate yet skilled practitioners, our dental care team headed by Dr. Eric Ellis is here to help you get the care you need. Our priority is to deliver the highest quality mouth and jaw therapy to our patients in a comfortable and understanding setting. We primarily serve Houston, TX. and the surrounding area.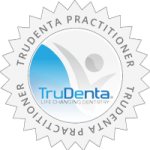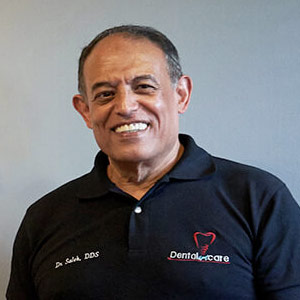 Dr. Eric Ellis
In 1995, Dr. Eric Ellis began practice and opened 4Smiling's second office. Dr. Eric grew up embracing Dr. Joe's commitment, compassion and philosophy for dentistry, and he knew from a young age that he wanted to follow in his father's footsteps. Dr. Eric focuses on appearance enhancing aspects of dentistry, but specializes in cosmetic dentistry; implant restoration, preventive medicine and TMJ, neck and facial pain.
Dr. Eric received his degree in Dental Surgery from Baylor College of Dentistry in 1995, and his Bachelor of Arts from Austin College in 1991. He is a member of the American Academy of Cosmetic Dentistry, the American Dental Association and the Academy of General Dentistry.
Dr. Eric has been named a Top Dentists by H Texas Magazine each year since 2005 and named one of America's Top Dentists 2005 -2010 by the Consumers Research Council of America.
Dr. Eric was awarded the prestigious Partners in Peace award for his charitable contributions for survivors of domestic violence, and is a recipient of the Southwestern Oral & Maxillofacial Surgery award for Excellence in Surgery. Additionally, Dr Eric serves as director on several local area charities including the Bay Area Turning Point Foundation.
PROFESSIONAL ACCOMPLISHMENTS
Doctor Dental Surgery degree at the Baylor College of Dentistry, Texas A&M University System
B.A. from Austin College
Acquired his practice in Houston in 1995
American Academy of Cosmetic Dentistry
American Dental Association
Solstice Research Group
Houston District Dental Society
Texas Dental Association
Academy of General Dentistry
American Dental Association
Lecturer in the Baylor CE Esthetic Continuum
Recipient of the Partners in Peace Award
The Southwest Society of Oral & Maxillofacial Surgery Award for distinguished achievement in oral surgery
LECTURER
Baylor College of Dentistry Aesthetic Continuum
Solstice Research Group
The Dental Tools Symposium
Axis Dental Corporation
SERVICES
Comprehensive Exam & Diagnosis
Cosmetic Dentistry
Restorative, Crown & Bridge, Prosthetics
Periodontics, Mouth Disease
Implant Restoration
Dental Reconstruction & Facial Aesthetics
TMJ, Head, Neck, Facial Pain Therapy
2508 Bay Area Boulevard, Ste 400, Houston, TX, USA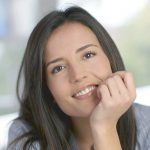 TruDenta Pain Relief: Life Changing Dentistry Derived from sports medicine, TruDenta uses a series of…

Lifestyle Modifications For Chronic Migraine Sufferers There's no quick and easy migraine cure, but there…

An Introduction To Rebound Headaches It's no fun to wake up with headaches — learn…

Migraine Diary Know your headaches and get closer to finding the source of your head…