Get to the root of your chronic migraines

At Nolensville Headache Center, we primarily focus on pain management for jaw-related headaches, migraines, and TMJ issues. If you are looking for compassionate yet skilled practitioners, our dental care team headed by Dr. David Harr is here to help you get the care you need. Our priority is to deliver the highest quality mouth and jaw therapy to our patients in a comfortable and understanding setting. We primarily serve Nolensville, TN and the surrounding area.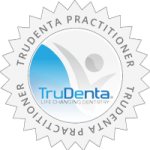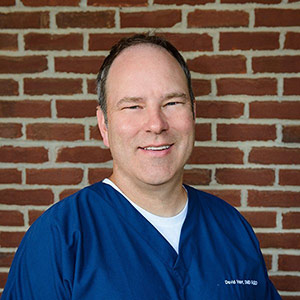 Dr. David Harr
Dr. David Harr has been practicing in the Nolensville area since 2000. He grew up a few miles from the practice's current location and attended Franklin Road Academy from kindergarten through high school. After high school, Dr. Harr obtained his Bachelor's of Science degree in Biology from Centre College. Dr. Harr graduated with his Doctorate of Dental Medicine at the University of Louisville. Dr. Harr completed a general practice residency at the University of Kentucky Chandler Medical Center.
Dr. Harr has continued to seek education to further his skills and remain on the cutting-edge in the field of dentistry. He completed a ten-month course on dental implants at the Medical College of Georgia. Since then, he has received an Associate Fellowship status in the American Academy of Implant Dentistry. Dr. Harr has also been awarded Fellowship status in the Academy of General Dentistry. Both awards require standardized testing, hundreds of hours of continuing education, and for the AAID, an oral exam and defense of completed cases.
Dr. Harr was the first dentist in middle Tennessee to perform an FDA-approved periodontal procedure called Laser Assisted New Attachment Procedure, a procedure which helps treat moderate and advanced periodontal disease using a laser-assisted protocol. Dr. Harr has been performing this procedure since 2006. Currently, Dr. Harr is pursuing accreditation in the American Academy of Cosmetic Dentistry and his Mastership in the Academy of General Dentistry. He is currently a participating member of the American Academy of Cosmetic Dentistry. Dr Harr has also been certified a level 2 provider by the Center for Neural Occlusion and currently is testing for level 3.
Dr. Harr lives in Williamson County with his wife, Tracy, and twin boy and girl. He enjoys snow skiing, cycling, and playing baseball.
7146 Nolensville Rd. Suite 103, Nolensville, TN 37135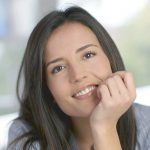 TruDenta Pain Relief: Life Changing Dentistry Derived from sports medicine, TruDenta uses a series of…

Lifestyle Modifications For Chronic Migraine Sufferers There's no quick and easy migraine cure, but there…

An Introduction To Rebound Headaches It's no fun to wake up with headaches — learn…

Migraine Diary Know your headaches and get closer to finding the source of your head…