Get to the root of your chronic migraines

At NJ Headache Relief Center, we primarily focus on pain management for jaw-related headaches, migraines, and TMJ issues. If you are looking for compassionate yet skilled practitioners, our dental care team headed by Dr. Richard Ekstein is here to help you get the care you need. Our priority is to deliver the highest quality mouth and jaw therapy to our patients in a comfortable and understanding setting. We primarily serve North Arlington, NJ. and the surrounding area.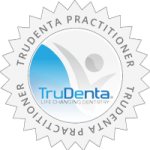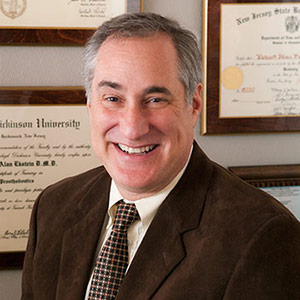 Dr. Richard Ekstein
As a Board Certified Prosthodontist, I specialize in Cosmetic, Reconstructive and Implant Dentistry. I choose to be a sole practitioner so that all of my patients receive a consistent quality of care. We use only the highest quality labs to fabricate customized crowns, veneers, and dentures for our patients.
As a patient, know that you will find excellent support and care in every aspect of what we do here at Smile Design Specialist. I like to start your office visit in our consultation room so that your journey with us begins in a relaxing environment. We will comfortably discuss your needs and goals, which in turn allowed us to co-create a treatment plan for you that fully supports their dental and overall health while taking the emotional and financial issues into consideration.
At Smile Design Specialist in North Arlington, NJ we offer many of dentistry's latest technologies; digital x-rays, 3D imagining and T-Scan's, but our amazing team is what makes us truly special! Our hygienists are gentle and thorough and the front office will impress you with their friendliness and ability to handle all aspects of your care — from scheduling to insurance filing. It's a difference you have to experience for yourself, so I invite you to schedule an appointment today!
Over the years I have had many professional interests. In recent years I have carefully studied Dentomandibular Sensorimotor Dysfunctions and employed cutting edge of Neuromuscular Dentistry techniques for long-term pain resolution here at the Smile Design Specialist offices in Bergen County, NJ.
My Prosthodontic training has served as a platform to support my efforts to implement the next generation of diagnostic technologies and treatment protocols for such conditions as chronic headache pain, severe migraine pain, TMJ/TMD, chronic tension in the head and neck regions, and even tinnitus.
Dentomandibular rehabilitation (neuromuscular rehabilitation) can help to solve all of these problems and now that the breakthrough advancements in technology are here we are providing direct access to to them for our patients. We are confident that we can help most patients to achieve a healthier, pain-free life for the long-term.
I also participate in numerous continuing education courses and local study groups so that I can stay on top of any and all advancements that may help me to advance my practices technically and provide patients with with better care.
Originally from West Caldwell, New Jersey, I now call Byram my home. I've been happily married for 25 years to my wife, Fran, who now works with me. We have two daughters: Amanda teaches English overseas and Aurora attends the University of Connecticut. I've been a dog person for my entire life and have one at home and the ones that have passed live on in my heart.
When I'm not in the office I enjoy skiing and restoring classic cars. In the fall I try to sit back and enjoy the colors, and on occasion my wife and I will take long rides down quiet country roads.
Lately I enjoy crying over my favorite team J-E-T-S, JETS JETS JETS! When football season is over I step into my skis and hit the slops as much as possible to enjoy the snow.
312 Belleville Turnpike, Suite 3B, North Arlington, NJ 07031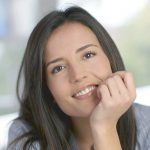 TruDenta Pain Relief: Life Changing Dentistry Derived from sports medicine, TruDenta uses a series of…

Lifestyle Modifications For Chronic Migraine Sufferers There's no quick and easy migraine cure, but there…

An Introduction To Rebound Headaches It's no fun to wake up with headaches — learn…

Migraine Diary Know your headaches and get closer to finding the source of your head…