Get to the root of your chronic migraines

The Advanced Dental Sleep Treatment Center is Nebraska's leading institution for sleep dentistry. We believe that sleep apnea is not only one of the most underdiagnosed conditions in America, it's one of the most serious. Our mission is to reach every person with sleep apnea and help them find the best sleep apnea treatment for them. We achieve our mission by helping people get their sleep apnea diagnosed, educating them about their treatment options, and providing oral appliance therapy.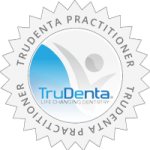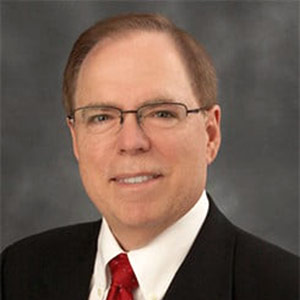 Dr. Roger Roubal
Dr. Roger Roubal is the foremost sleep apnea dentist in the Omaha, Nebraska area. He has a passion for dentistry that changes not just smiles, but changes lives, and this is what inspired him to study sleep dentistry. Through successful snoring and sleep apnea treatment he saves lives and gives his patients a higher quality of life. More regenerative sleep leads to better energy during the days and a happier life overall.
When you are choosing a dentist, there are many things you need to consider: training, credentials, and experience, for example. Dr. Roubal has all that (see below), but what really makes him special is his passion for dentistry and for helping his patients. He is a dentist who is caring and dedicated.
Dr. Roubal has spent more than three decades as a dentist in Nebraska dedicated to improving the lives of his patients by giving them more attractive and healthier smiles. Now that he focuses solely on sleep apnea treatment, he knows that his impact not only improves how patients may feel, it improves their overall health as well.
When you talk to Dr. Roubal, you know he is listening, and when he offers you treatment options, you know the decision is truly yours to make.
Although Dr. Roubal graduated with his DDS from Creighton University in 1974, he has never stopped learning, and he continues to add certifications and hours for advanced training in sleep apnea and snoring treatment. In 2013, Dr. Roubal became a Diplomate of the American Board of Dental Sleep Medicine and a Diplomate of Craniofacial Dental Sleep Medicine, and is the Immediate Past President of the American Board of Craniofacial Dental Sleep Medicine. His facility is also accredited by the American Academy of Dental Sleep Medicine, one of only 59 institutions nationwide to receive this distinction.
These professional organizations and the recognitions they have given him set Dr. Roubal and the Advanced Dental Sleep Treatment Center apart from other dentists and practices, being the most highly trained, credentialed, and experienced within a 200 mile radius.
Dr. Roubal also makes sure his staff are well-trained to assist you with your sleep problems with a good understanding of the problem and its treatment.
11919 Grant Street, Suite #140, Omaha, NE 68164, USA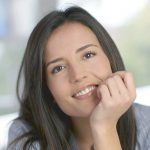 TruDenta Pain Relief: Life Changing Dentistry Derived from sports medicine, TruDenta uses a series of…

Lifestyle Modifications For Chronic Migraine Sufferers There's no quick and easy migraine cure, but there…

An Introduction To Rebound Headaches It's no fun to wake up with headaches — learn…

Migraine Diary Know your headaches and get closer to finding the source of your head…