Get to the root of your chronic migraines

Migraine. They are much more than bad headaches and they are often debilitating for those living with them. Chronic migraine pain interrupts your life and puts everything on hold until the migraine is over.
Many migraine sufferers have tried procedures and medicines that either didn't work or had side effects. Too often they have seen doctors who can't find a cause for their pain and have lead the patient to think it's all in their head.
But we know it isn't. We know that this pain is negatively impacting your quality of life. We want you to know we care, we believe you, and we want to help eliminate your pain.
A treatment called TruDenta® is giving migraine sufferers like you relief. It doesn't require medication or surgery. Most patients start to see relief after just a few treatments.
Dr. Mary Cresseveur-Reed is proud to offer TruDenta® to her patients suffering from pain in their face, neck and jaw, as well as chronic headaches and migraines. The goal is to lessen the number of headaches and/or pain while reducing their duration and intensity.
Learn how TruDenta® can help you with your pain.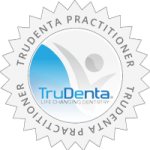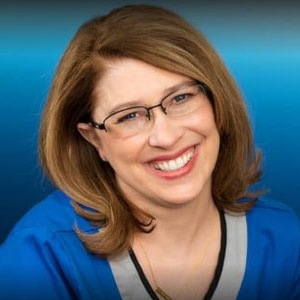 Dr. Mary Cresseveur-Reed
Doc C was born and raised in Pennsylvania, where she lives with her husband and two sons in Coopersburg. She received her B.S. in Biology at Moravian College. She attended Columbia University School of Dental and Oral Surgery in New York City where she earned her D.D.S. with a concentration in pediatric dentistry. She is an Alumni of Pride Institute, a member of the Dental Organization for Conscious Sedation, and a fellow in the Academy of General Dentistry.
An Education That Goes Beyond The Norm"I graduated from Columbia University with my DDS and a dream of providing quality, gentle dental care to my community. Now that I'm a mother, it's become so much more. By dedicating my life to helping others, I can set a positive example for my children, as well."
DDS: Columbia University School of Dental & Oral Surgery, New York, NY
BS: Biology, Moravian College, Bethlehem, PA
Special Concentration: Pediatric Dentistry
Continuing Education: Exceeds the required amount in such courses as Optimal Care Seminar at the Pankey Institute, Oral Medicine & Diagnosis, Video Imaging, Dental Materials, Aesthetic Dentistry, Operative Dentistry, Soft-Tissue Management
20 S Main St, Coopersburg, PA 18036, USA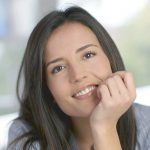 TruDenta Pain Relief: Life Changing Dentistry Derived from sports medicine, TruDenta uses a series of…

Lifestyle Modifications For Chronic Migraine Sufferers There's no quick and easy migraine cure, but there…

An Introduction To Rebound Headaches It's no fun to wake up with headaches — learn…

Migraine Diary Know your headaches and get closer to finding the source of your head…