Get to the root of your chronic migraines

At Metro East Headache Center, we primarily focus on pain management for jaw-related headaches, migraines, and TMJ issues. If you are looking for a compassionate yet skilled practitioner, our dental care team headed by Dr. Mastroianni is here to help you get the care you need. Our priority is to deliver the highest quality mouth and jaw therapy to our patients in a comfortable and understanding setting. We primarily serve the entire Metro East community with offices in Glen Carbon and O'Fallon, IL.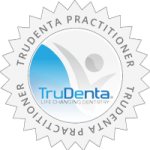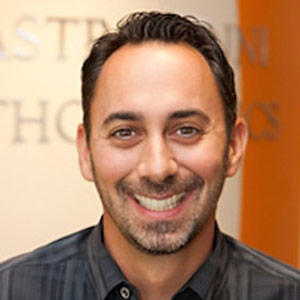 Dr. Jeff Mastroianni
Dr. Mastroianni is passionate about providing excellent orthodontic treatment. Whenever advanced technology is available to improve the quality of care, Dr. Jeff has been ready to invest in it in order to provide the best orthodontic experience for you and your family.
Dr. Mastroianni found his 'calling' for orthodontics at an early age. Born in Granite City, Illinois in 1971, Jeff was inspired by his uncle who was a Pediatric Dentist. He took note of the amazing relationships his uncle seemed to develop with his patients and felt dentistry could be the career for him. During his youth, he enjoyed playing soccer, baseball, and wrestling. Jeff was on the high school soccer and wrestling teams and graduated in 1989 from Hunterdon Central High School in New Jersey.
After graduation, he attended the University of Missouri in Columbia, Missouri, and majored in biology. Once undergraduate studies were completed, he attended Southern Illinois University School of Dental Medicine in Alton, Illinois. Here Jeff learned all the basic skills in dentistry and even a bit of orthodontics! He was named class president in both his sophomore and junior years, and was student body president during his senior year. In addition to these positions, he held various committee positions as well as a spot on the prestigious Dean's Advisory Board. After graduating from SIU Dental School with honors (cum laude) in 1998, Dr. Jeff accepted a position at Saint Louis University to study Orthodontics. After two and a half years of study, he finished the program and earned a masters degree.
He currently practices full time in his 2 orthodontic offices and formerly taught clinical orthodontics at SIU School of Dental Medicine. Dr. Mastroianni feels that teaching gave him an opportunity to give back to the institution that has provided him with so much in his own life. Additionally, he lectures to middle-school students and educates them about dentistry and orthodontics. Dr. Jeff is also very philanthropic and donates several orthodontic treatments to schools and other organizations who are looking to raise money for good causes. To date, he has donated over $750,000 in free services to help the community.
Personal
Dr. Jeff is known for his zany sense of humor as well as the caring way he treats each and every person he meets. He is thankful for all the genuine compliments both he and his staff receive every day and the entire team uses those kind words as motivation to reach higher levels of service and care for their patients.
Jeff has been married to his lovely wife, Julie, and they have 2 daughters, Anna and Nikki. Dr. Jeff has been active in local civic organizations, as well as the local Dental Society. In his spare time he likes to spend time with family, golf, read, snow ski, travel, and watch almost any type of sporting event.
2220 South State Route 157, #125, Glen Carbon, IL 62034, USA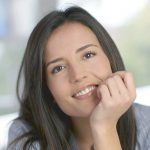 TruDenta Pain Relief: Life Changing Dentistry Derived from sports medicine, TruDenta uses a series of…

Lifestyle Modifications For Chronic Migraine Sufferers There's no quick and easy migraine cure, but there…

An Introduction To Rebound Headaches It's no fun to wake up with headaches — learn…

Migraine Diary Know your headaches and get closer to finding the source of your head…