Get to the root of your chronic migraines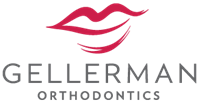 At Huntington Headache Center we primarily focus on pain management for jaw-related headaches, migraines, and TMJ issues. If you are looking for compassionate yet skilled practitioners, our dental care team headed by Dr. Inna Gellerman is here to help you get the care you need. Our priority is to deliver the highest quality mouth and jaw therapy to our patients in a comfortable and understanding setting. We primarily serve Huntington, NY and the surrounding area.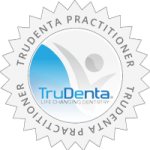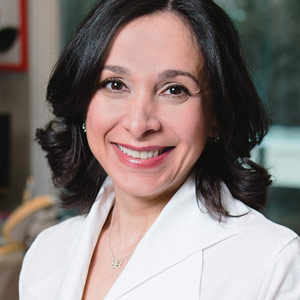 Dr. Inna Gellerman
Dr. Inna Gellerman is a leading New York orthodontist providing exceptional care in a beautiful state-of-the-art Huntington facility to children, teens, and adults. Dr. Inna Gellerman was named a Diamond Plus Invisalign Provider, an honor only presented to the top 1% of orthodontists across the country.
She was one of the early adopters of SureSmile, which integrates robotics and digital images to increase treatment effectiveness while decreasing treatment time. Dr. Gellerman is the only orthodontist on Long Island who offers this technique. Through the use of advanced orthodontic technology, such as Acceledent and Propel VPro+, Dr. Inna Gellerman transforms smiles in a shorter amount of time, with a greater degree of control and experience.
She is sensitively attuned to the aesthetic and functional concerns of her patients and combines her scientific background with an artistic eye to bring the highest quality of personalized care to each of her patients.
Dr. Gellerman is well known for her dedication to the Long Island community. She is a recipient of awards from the Townwide Fund of Huntington, and the Huntington Foundation for Excellence in Education (HFEE) celebrated her accomplishments by naming her a Community Honoree in 2019.
The list of charitable contributions of Gellerman Orthodontics is endless: she is an active board member of The Junior Welfare League of Huntington, a treasurer for the Dentists for a Better Huntington, and is on the advisory board for Pink Aid LI, a locally prominent breast cancer support organization.
She is a generous sponsor of the Robotics Team at Huntington High School, The Cold Spring Harbor Educational Foundation, The Huntington Foundation for Excellence in Education, The Heckscher Museum of Art, and The Cold Spring Harbor Whaling Museum.
Dr. Gellerman was recognized for her impressive professional achievements and dedication to patient care with awards from Long Island Business News, which named her Top 50 Most Influential Women in Business and The New York Enterprise Report, which presented her with the Best Practice Award for Customer Service.
When choosing Gellerman Orthodontics and the professional expertise of Dr. Inna Gellerman, you are choosing integrity, quality, unparalleled customer service, impeccable results and a future full of spectacular smiles.
Education
• New York University, College of Arts and Sciences
• SUNY @ Stony Brook School of Dental Medicine
• SUNY @ Stony Brook School of Dental Medicine Post-Doctoral Orthodontic Program
• Diplomate of the American Board of Orthodontics
165 East Main Street, Huntington, NY 11743, USA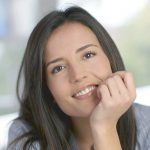 TruDenta Pain Relief: Life Changing Dentistry Derived from sports medicine, TruDenta uses a series of…

Lifestyle Modifications For Chronic Migraine Sufferers There's no quick and easy migraine cure, but there…

An Introduction To Rebound Headaches It's no fun to wake up with headaches — learn…

Migraine Diary Know your headaches and get closer to finding the source of your head…