Get to the root of your chronic migraines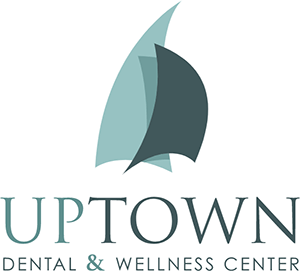 Do you want to enjoy lasting oral health that helps you look and feel great? Our team at Uptown Dental understands that. behind each smile we treat is a person with a unique set of goals, needs, and concerns. We strive to build relationships based on trust, compassion, and confidence in the care we provide. Dr. Rhonda Savage and our team offer top quality cosmetic and general dentistry services to our patients in the Gig Harbor area.
When you walk into our office in its uniquely beautiful setting, you can expect to be greeted by a friendly group of professionals who will take the time to get to know you. If there is anything we can do to make your visit more comfortable, please let us know.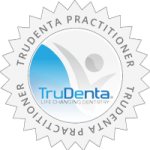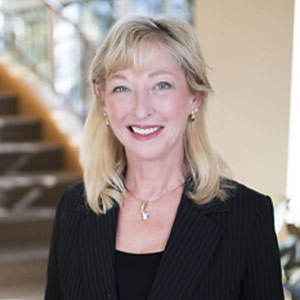 Dr. Rhonda Savage
After many years in the dental field, I still enjoy seeing all the smiles on my patient's faces when they finally achieve an ideal state of oral health. I consider it an honor that patients come to me for their care and feel blessed to have the opportunity to send so many wonderful, healthy smiles out into the world.
My practice philosophy has always been to maintain healthy teeth and gums with the most effective and conservative treatments. I have treated many cases and helped all my patients to achieve their dental goals and keep their natural teeth for a lifetime. I feel that I bring a unique energy to my work. As a lieutenant commander in the Navy during the years of Desert Shield and Desert Storm, I received the Navy Achievement Medal and an Expert Pistol Medal, and earned the nickname of "The Beast". I am a "straight shooter": I am at the critical issues that my dental patients face.
Seattle University – Bachelor of Science in biology, cum laude, 1985
University of Washington School of Dentistry – Doctorate of Dental Surgery, with honors, 1989.
Guthrie Award
Operative Dentistry Award
Pediatric Dentistry Award
Women in Dentistry Award
Governance and Service Award
University of Phoenix – Online Masters program in business, 2005.
Professional
By regularly participating in continuing education, I am able to stay current on the latest technology and dental treatments. My patients deserve the best, and continuing education allows me to provide my patients with more options and better results. My continuing education also benefits the next generation of dental professionals. I have taught microbiology laboratory courses for nursing students at Seattle University and was a clinical affiliate instructor at the University of Washington School of Dentistry. As an internationally known author and lecturer, and CEO of Miles Global, an international dental training and consulting firm, I lecture and publish on women's health issues, leadership, and business management.
American Dental Association
Academy of General Dentistry
American College of Dentistry
International College of Dentistry, fellow
Washington State Dental Association, past president, and board member
Pierce County Dental Society, past president, and Board Member
Pierre Fauchard Academy, fellow
Personal
I am truly blessed to live and work in the wonderful community of Gig Harbor. I believe that it is my job to give back to the community. From a professional standpoint, I volunteer for various dental society functions, I've been on and was the board of directors of the Washington Oral Health Foundation, the chair of the steering committee of the Puyallup Partnership for Improved Dental Health. I've served on the editorial board for the WSDA news. Personally, I've volunteered as a zoo dentist at the Point Defiance Zoo and have served on the board of directors. I've also sponsored many Gig Harbor Little League.
My husband, James O'Neal Stephens, is a wonderful electric engineer, and our daughter Kaitlyn is a professional international soccer goalkeeper. In my free time, I enjoy scuba diving, English horseback riding, gardening, reading, and cheering for Kaitlyn during her games.
3519 56th St NW, #260, Gig Harbor, WA 98335, USA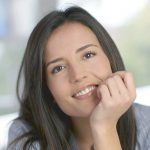 TruDenta Pain Relief: Life Changing Dentistry Derived from sports medicine, TruDenta uses a series of…

Lifestyle Modifications For Chronic Migraine Sufferers There's no quick and easy migraine cure, but there…

An Introduction To Rebound Headaches It's no fun to wake up with headaches — learn…

Migraine Diary Know your headaches and get closer to finding the source of your head…